We offered consulting services to a company that develops TV portals, and provided the customer with all the necessary information on the design of a multi-channel reception system based on DVB-T2 technologies.
As a result, our customer received a document with a description of the product's design, a list of required electronic components (including manufacturers' contact information), an estimate of the development and manufacturing costs, and a preliminary assessment of the project cost-effectiveness and profitability.
Consulting results
Promwad experts performed the following tasks:
— Development of the product's structural diagram and preliminary structural design
— Selection of the optimal components and BOM calculation
— Scheduling, calculating labor costs, as well as development and production costs for a DVB-T2 multi-channel reception system;
Customer
A company that specializes in the development, launch and promotion of television video portals.

Objective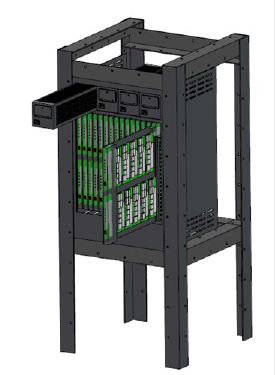 Consulting on the development of a multi-channel DVB-T2 receiver system.
The consulting project involved the following services:
Developing the structural diagram of the device
Selecting several versions of an element base for the device
Making sketches of the structural design of the device
Calculating a preliminary cost of the device, based on the element base version
Calculating preliminary costs associated with setting up the production process
Planning the development timeframe and labor costs for the development of the device
The outcome of the consulting project was reflected in a document and handed over to the customer.

Advantages
The outcome of the consulting project allowed the customer to evaluate the complexity of the design process and choose the best solution in terms of the product's element base
Calculating a preliminary cost of the device, setting up the production process and estimating labor costs for the development allows the customer to determine the profitability of the project
Contacts have been established with component manufacturers, which helps obtain technical support for the development of the device