18 Years of Promwad: Company History in Persons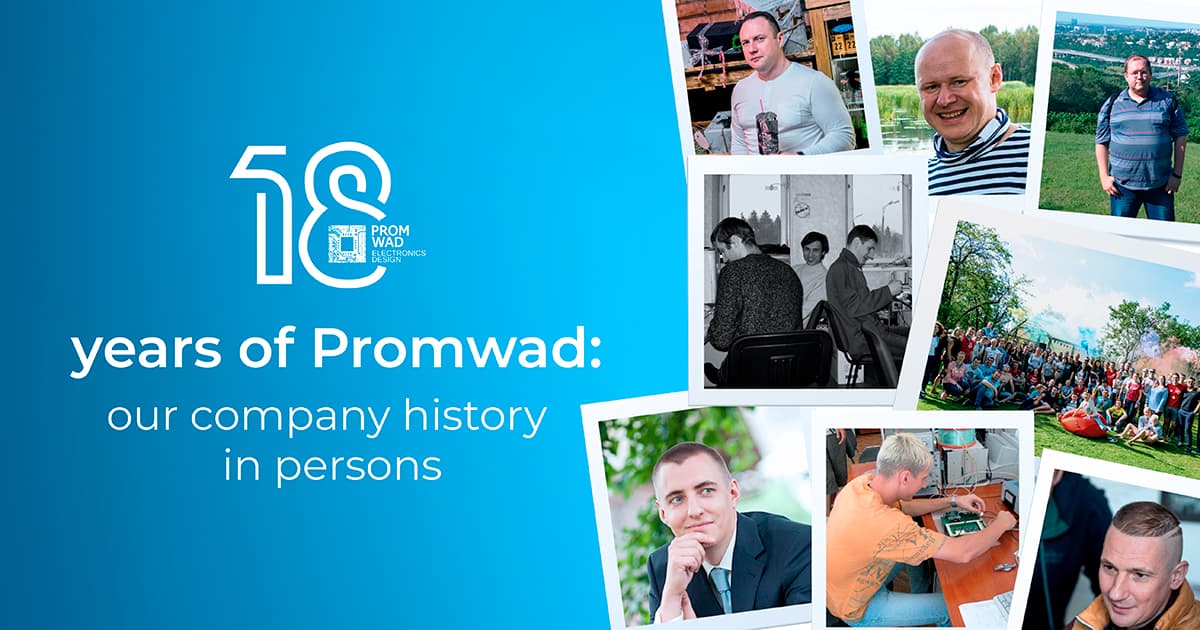 In June, Promwad celebrated its 18th anniversary! Looking back at our company's history, it's hard to imagine that it all started with a team of five enthusiastic engineers. They soldered their first devices in a small room in the basement with the firm intention of designing complex serial devices and developing software for customers worldwide.
The dreams of this ambitious team have ignited not only other engineers but global brands in the automotive, telecom, automation, and consumer electronics industries. The company started with 5 people and, in 18 years, has grown to 160 professionals, each helping our customers to take their business to the next level - with cutting-edge technology and components.
What (or who) is the basis for the company's success in the international market? We spoke to Promwad engineers and executives in search of an answer to this question: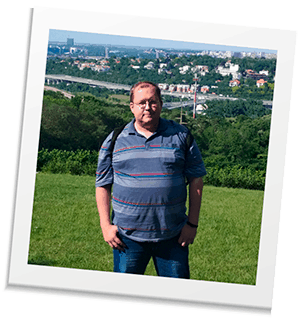 Vladimir Bely, Software Engineer, 6 years at Promwad
I joined Promwad... after working as a programmer and electronics developer for 11 years. I started my career here with a development project for digital TV. We were working with a client in Serbia at the time.
I have to learn new things all the time here: for example, Java, Python, and other technologies — I studied them from scratch.
Now... we're back to what I love. I mean radio electronics and programming microcontrollers. It's a breath of air for me to get away from high-level programming to simpler things like Bluetooth chips, mobile devices, soldering, and doing things by hand.
Outside of work... I love making electronics and working on wood. All my life, I read a lot: I do it quickly, in large quantities, and I do not change my preferences in terms of genres.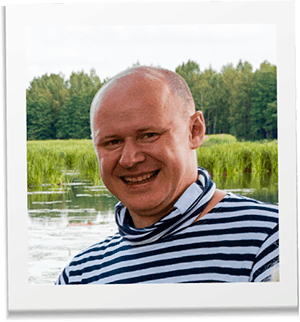 Maxim Matyush, Software Engineer, 4 years at Promwad
I joined Promwad... after university, where I went to postgraduate school and stayed as a teacher. Thanks to my university friend, I sent my CV to the company.
There was no job interview as such, and my onboarding took only a day. The first project remains my main job till today, with brief overtime on other tasks. Over the years, I grew from a software engineer to a tech lead.
Now... we continue to work on the long-term project, which I started with. It's a pleasure to see a new feature in the release immediately. We have a good team: we are constantly growing, use the latest developments and do not live by the principle "if it works, do not touch it". :)
We use the product that we are working on, so we know how to how to improve it, so we often suggest updates as actual users.
Outside of work... I love making things with my hands, repair cars, for example. I also teach a little at university now and really enjoy it.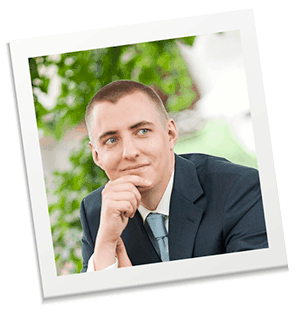 Kirill Zut, Head of Software Development Department, 12 years at Promwad
I joined Promwad... in my fourth year at university as an intern, and within a year, I became a software engineer here and and also worked with QA. As I built my software engineering competencies, I became more interested in teamwork. I wanted to develop as a manager, and my goals matched the company's needs. As a tech leader, I grew with the company and eventually became a project manager.
I had to appreciate the managerial kitchen fully and unleash my potential in the year when I managed both the software and hardware departments. The experience was challenging but exciting.
I would say that one of my most unusual milestones was the building of a dedicated team of 50 people for one client in 2015. Our software development division was based on that team. And a part of it also formed a competence centre in the automotive electronics and software. Another major milestone was the ISO certification in 2013, when our department, among other things, dealt with a detailed process description and review.
Now... we want to increase the number of projects and domains served in custom software development and IoT while developing our core solutions for video streaming. We want to expand and strengthen our accumulated experience, so now we are looking for niches where we can apply our skills. The goals for this year are to expand the technology stack towards web and mobile app development and build a core team in IoT, ​​especially for industrial applications.
Outside of work... I turn my head off with handcrafts. I have a carpentry machine at home; I like to saw something in my spare time.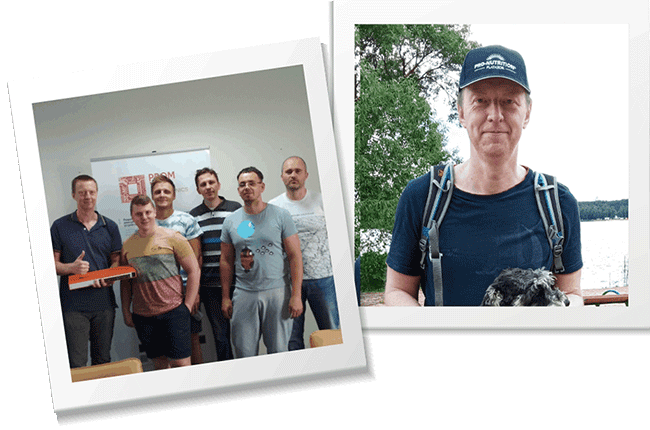 Denis Petronenko, Head of Telecom Networks Competence Centre, 8 years at Promwad
I joined Promwad... as a project manager for a small project for the automotive industry. Then I participated in two big telecom projects (one was for 15 000 hours). It was the reason for my further development because it was a pity to lose my expertise.
The company has always strived to optimize our development processes, quality and speed. Three years ago, we gathered enough expertise in this domain to allocate a separate team for our competence centre in telecom and networking equipment.
We have become experts on the subject: we have fine-tuned the processes, planning, and evaluation of projects. We know what difficulties await us. Unlike our first telecom projects, there is almost no need to get into it from scratch.
Now… we plan to grow the team: we want to take on projects that require good experience in network solutions and more than ten excellent specialists. We have developed a successful internal system of professional development because we know that clients come to us for engineering expertise in their industry.
Outside of work... I spend time with my cat and dog. Justin the Zwerschnauzer is my outdoor companion: he runs and rides with me in a bike rack.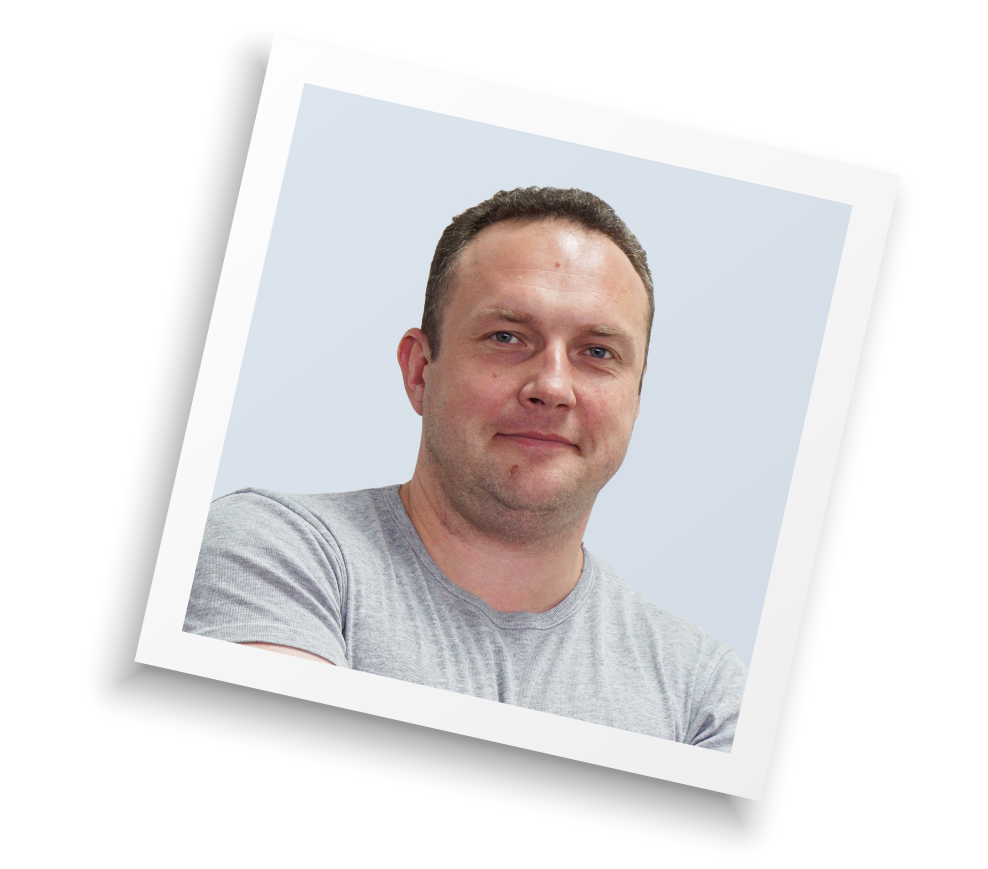 Alexander Krainov, CTO of Embedded Engineering, 6 years at Promwad
I joined Promwad... as a project manager and took part in two projects, one of which is still ongoing. Earlier, having graduated from university with a degree in automatic control in technical systems, I tried my hand as an electronics engineer, programmed microcontrollers and FPGAs a bit, became a lead engineer, and then moved on to managerial functions.
Before Promwad, I worked for a company we had a "no hire" agreement with, but my move happened with the mutual approval of the managers on both sides. But I left the company in 2 years to try my hand at a startup. A few months later, after rethinking business opportunities for engineering companies, I came back to Promwad with a proposal to develop our engineering department by promoting the most trending and valuable engineering services for our clients. And the company management trusted my vision. That's how I ended up as the head of Engineering.
Over the last two years, we have grown a lot: we have significantly expanded our technical competence, allowing us to enlarge projects and the type of client we serve (from small and medium businesses to enterprise-level). Our employees become talented managers and tech leaders.
Now... we expect to grow by 50% in business metrics. Soon, there will be a new PM office, which will cover all processes related to project management. A new quality control system will also appear — a separate division, which will deal with testing and will raise the level of our design quality to the level of the major international companies (previously, QA was managed within individual project teams).
Another new challenge is working with the company's IP, intellectual property. We have our in-house know-how, IP cores, and reference designs to offer our clients as ready-made building blocks for their projects, significantly reducing timelines.
Outside of work... I like to dig under the hood of my car. I used to have a vintage Toyota, which at some point, I could disassemble and reassemble in two minutes. I love to spend time outdoors, camping, hiking, and kayaking.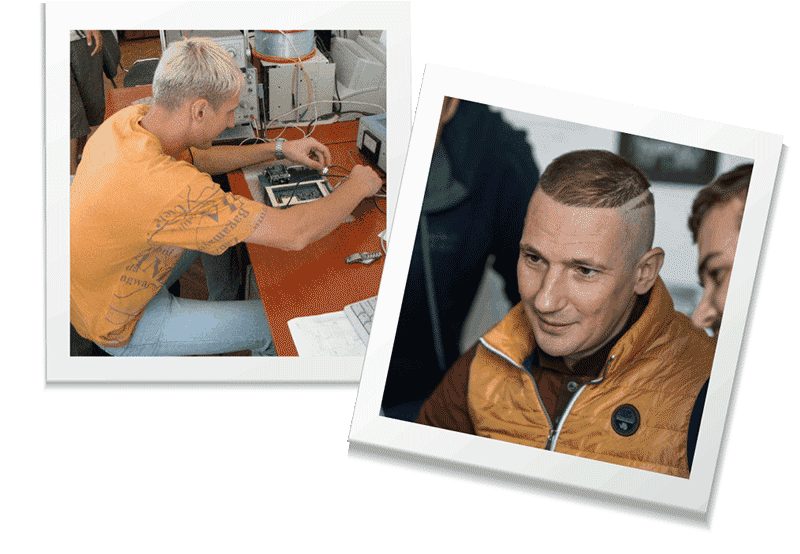 Roman Pakholkov, Promwad Founder and Director
The history of Promwad... began in 2002, when I worked for a commercial company that developed well-made devices that were difficult to use. Then I offered to design my platform, but it soon became clear that the small engineering team involved in the project could not cope with the task. Then I turned to the head of the company with a proposal to allocate a special budget and create an engineering team for this project. He believed in me, and we created the platform in less than two years.
Then it became evident that the multidisciplinary team working on this project was not necessary for the company. I decided to create my own company, which I honestly told my manager about. We had a sincere conversation and he supported my idea.
Not everything went well at first. At the time of registration of my company, there were 5 people, I was the only founder, and I paid salaries with my own money. We thought that a good product would promote our company by itself. But that was a mistake.
By early 2005 the money had all but run out. However, our efforts in promoting the processor module and the company's services in designing complex equipment gave results. We started to be found and recognized. The first exciting projects appeared, including unexpected ones, in industries that were new to us.
Our development strategy was defined from the beginning: complex systems on a chip, a full-featured operating system. Such big projects could lead to success in our case. It is the kind of project I was aiming my colleagues at.
I think my persistence or stubbornness was one of the factors in my success. It was a hard time, but it was exciting. I was able to convince the team of our strategy to inspire them. Thanks to the enthusiasm and team spirit, it was a good period when we overcame the initial phase's difficulties. Since then, we have built a portfolio of more than 400 projects for clients in Europe, Asia, and the USA. About 3 million people worldwide use the devices designed by Promwad engineers.
Now… we have found ourselves in a new reality and are planning to transform our internal culture. More and more people are taking the initiative in the company, getting more autonomy in decision making and implementation of their ​​initiatives, so management is becoming decentralized. Achievements of our company are based on the personal touch of each employee. If a person is ready to take responsibility, no one will stop him, but he will be advised how to move and supported in their first steps — that's why at Promwad now there are so many opportunities for self-realization. We are developing and instilling this culture: last year, we launched a trial balloon toward product thinking with the course "Cross-Cultural Communication and Product Thinking".
The second important aspect of development is the formation of business units focused on certain industries and technologies. We have been working on this for the last two years. We see that our centers of competence in certain industries will eventually grow into business units with 20+ employees and then into business departments where their number will increase to 50 people or more. We have chosen three key areas: industrial automation, automotive, and telecom. There are also technological areas for which we will be looking for applications: adaptive computing systems, IIoT, and video streaming solutions.
What is particularly important to me now is that we have become an international company over the years. As part of this strategy, we are opening new European offices. When we have 20-30 employees in all locations, we plan to open laboratories based on the Latvian and Serbian offices. For now, the primary efforts are focused on growing the team in Serbia.
Outside of work... I'm still connected to entrepreneurship: my whole life has been a big entrepreneurial experiment. It's always essential for me to do business in a global sense. In addition to Promwad, there's the Bridgio Tech Accelerator, which has been running successfully for two years and has a lot of growth potential. Within Bridgio, we work with new portfolio companies and help engineers and entrepreneurs launch deep tech businesses in Europe and the US.
We want to get back to traveling after the pandemic: in 2019, five members of our corporate travel club participated in an expedition to Kazbek. Soon we plan to explore the regions where our new offices are located. We also want to come up with new routes, more complicated ones: go deeper into the Alps, and repeat the trip to the Tatra Mountains.

These are just a few stories from the Promwad team, which started with hardware and embedded software, then mastered serial production, and eventually covered all possible levels — down to web development and mobile applications — to provide customers with all engineering services within one company.
Our aim now is to dive into our customers' business specifics to transform from the team that solves narrow engineering problems to a long-term technology partner for the companies we work with, helping them to grow their business with the latest technologies and components that have just come off the assembly line. We are convinced that such a transformation and our growth are only possible through understanding and evolving together with our customers.
Times are changing, but despite life's challenges, we are not slowing down. We are growing and changing with our core values unchanged: openness, ambition, and courage! Thanks to everyone who has been with us along the way — our team, clients, and partners! Let's go further together!