Speeding Up Production in a Chipageddon Environment With Rapid Component Swaps
The deficit of electronic components, surging prices, and prolonged delivery times that stem from the COVID-19 pandemic are forcing all industry players to work in unprecedented market conditions. We help our customers to cope with these problems by replacing, or "swapping out", scarce components in a wide variety of serial production devices.
In our experience, delivery times for individual components can range from 1 to 52 (and even as much as 70!) weeks. This is the new reality for electronics designers and manufacturers. If you find yourself in a situation where the waiting time for a component is over 15 weeks, and you do not want to stop the production of your product, we are ready to offer you a solution – a plan B that includes an estimate of the timing and costs of redesigning your product.
What Plan B includes in terms of allocation and chippagedon mitigation:
Help in the selection of an affordable alternative component with the best available specifications.

Preparation of a new BOM (Bill of Materials) with an estimate for the new cost of your device.

Ordering of the new component(s) in advance to ensure its availability throughout the production phase.

Development of the necessary drivers and other software components (up to the middleware level) that will support the new component(s).

Testing of the new version of the device to make sure it works properly.
Our partnerships with electronic component manufacturers and distributors provide us with significant negotiation leverage, the most up-to-date information on the availability of components, and allow us to enjoy top-priority technical support.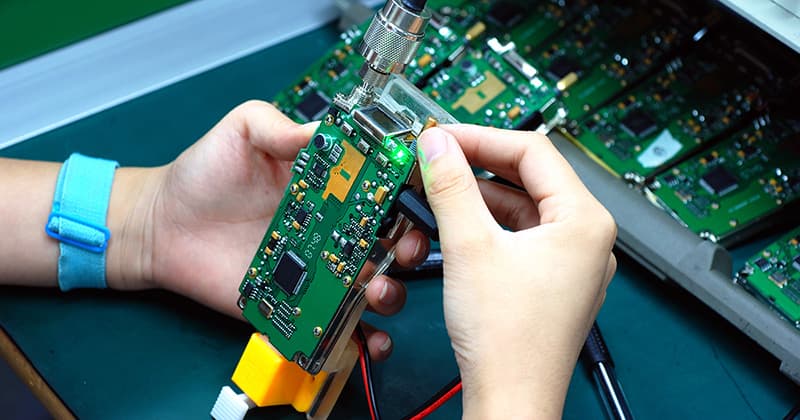 In our most recent Plan B project, we helped the customer replace a scarce chip with an affordable alternative and adapted the device drivers accordingly. This task took a total of 8 weeks (4 weeks for the replacement/development + 4 weeks for specialized testing) and accelerated the launch date of the new product by over 20 weeks. The updated device is now continually delivered to the production sites of Swedish and German automakers without interruption.
Analysts predict that supply disruptions will continue throughout the entirety of 2022 and move into the beginning of 2023. Consequently, electronics developers and manufacturers essentially have two options for solving, or at least mitigating this problem:
Optimizing supply chains and partnering with major component buyers that have priority in procurement.
Replacing scarce components in their devices with affordable alternatives or analogs with the engineering support of companies that are ready to meet the agreed deadlines.
Do you want to receive an estimate for the time and cost of a potential replacement of a scarce component in your device?
Tell us about your project. We'll respond today or the next business day.