Promwad engineering cartoons: a duck in the router
Do you remember Ivan? He's not just our cartoon hero but an important tech expert at Promwad. We continue to show you some moments of his R&D activities. Do you get this joke? To be honest, not all of us do but our hardware and software engineers engaged in the design of telecom devices found it funny.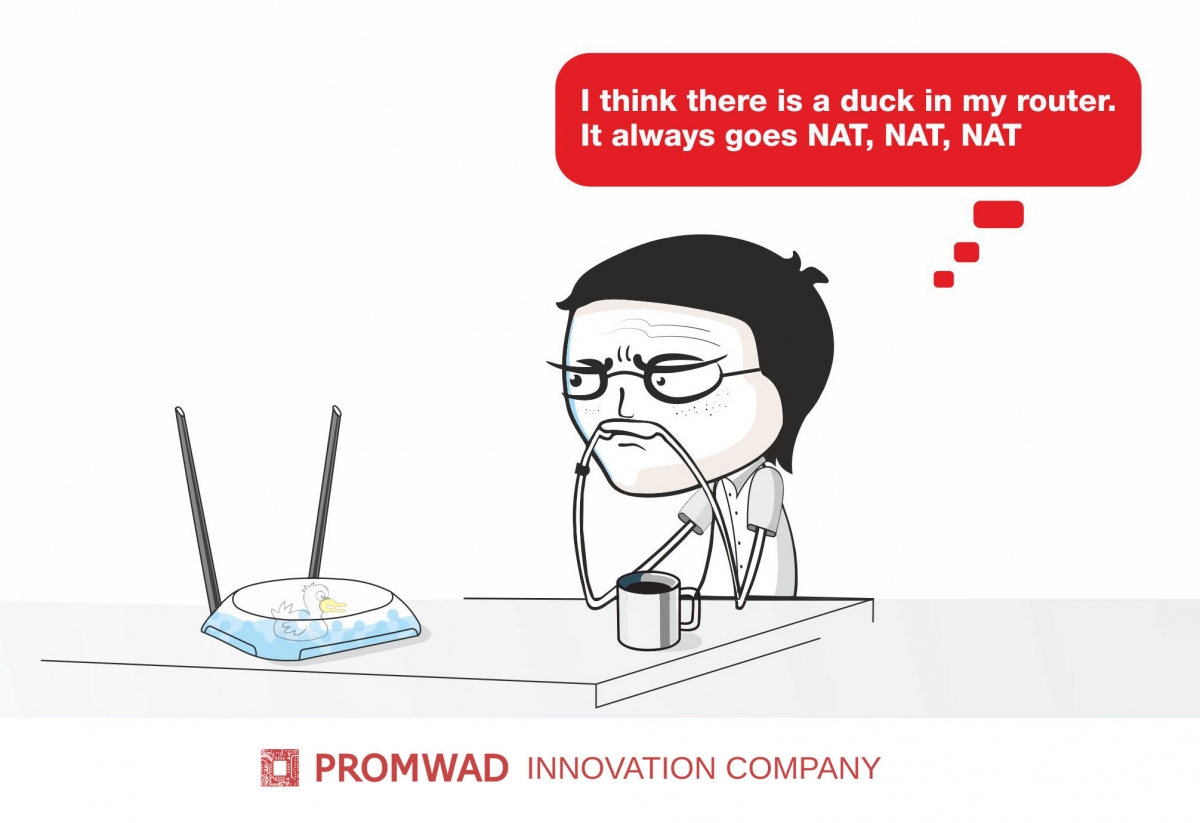 Ivan is an expert not only in Embedded Linux but also in the field of telecom equipment.
Here, at Promwad, we create innovative and high-quality routers, switches, modem, thin clients and other networking devices for our clients all around the world.
Our engineering team has experience in the design and manufacturing of end-user equipment, Ethernet switching, and industrial IoT devices. Have a look at our portfolio in this field or drop a line to Ivan Kuten to ask him for more details.