Building an effective engineering team at the Synopsys training course
We are in the process of building a powerful team to work in particular spheres of FPGA design and low level embedded firmware development. A while ago, we had a 16-hours training with Synopsys, an American electronic design automation company.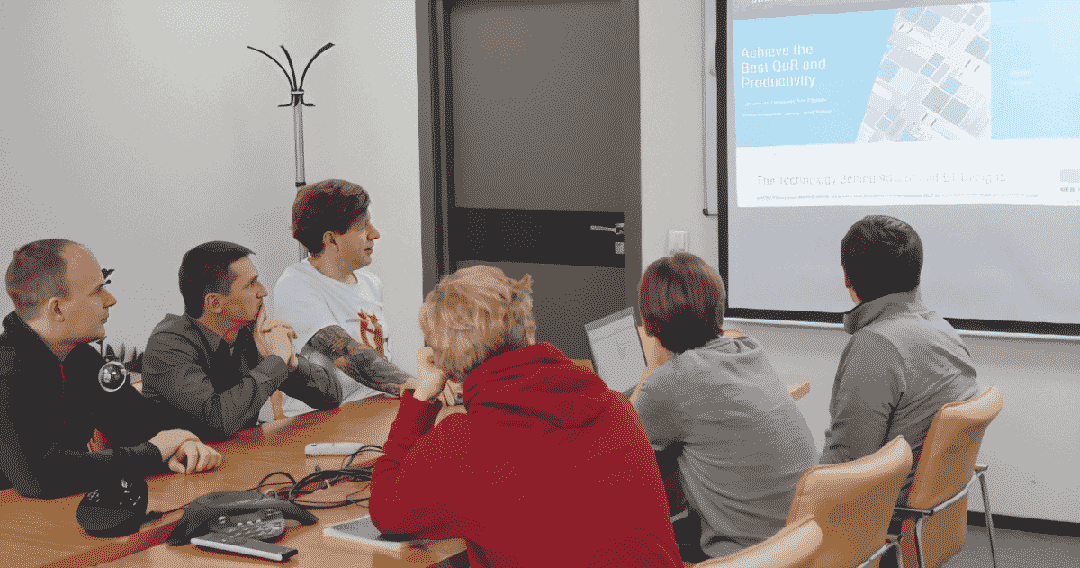 Synopsys is at the forefront of Smart Everything with the world's most advanced technologies for chip design, verification, IP integration, software security, and quality testing. A tech expert from the company presented such topics as:
development of safety-critical systems and applications
software development for ARC Processor IP cores
Our engineers have acquired new techniques that will allow our customers to use processors with the ARC architecture in real-time applications. Also, our engineers and a Synopsys expert discussed aspects of mission mode testing of FuSa enhanced processor hardware blocks without affecting the performance of running applications, including integration of such testing capabilities into real-time operating systems. 
Thanks to this advanced training course and the experience gained in projects for world-class customers, our supercharged engineering team is ready for the most challenging tasks in embedded software development and FPGA design for the automotive and telecom markets. Come and try us out! 
Our hardware development solutions