Driver-assistance systems: new solutions by Xilinx
Xilinx, a technology company, based in America, recently introduced two new MPSoC (multiprocessor system-on-chip) systems for driver assistance systems, standalone control & surveillance applications. 
The new Zynq UltraScale MPSoC 7EV and 11EG of the Xilinx Automotive (XA) series will be suitable for both small devices and devices for centralized domain controllers. The manufacturer has improved its data collection and processing capabilities. The new SoC Zynq has 2.5 times more programmable logic cells than previous developments.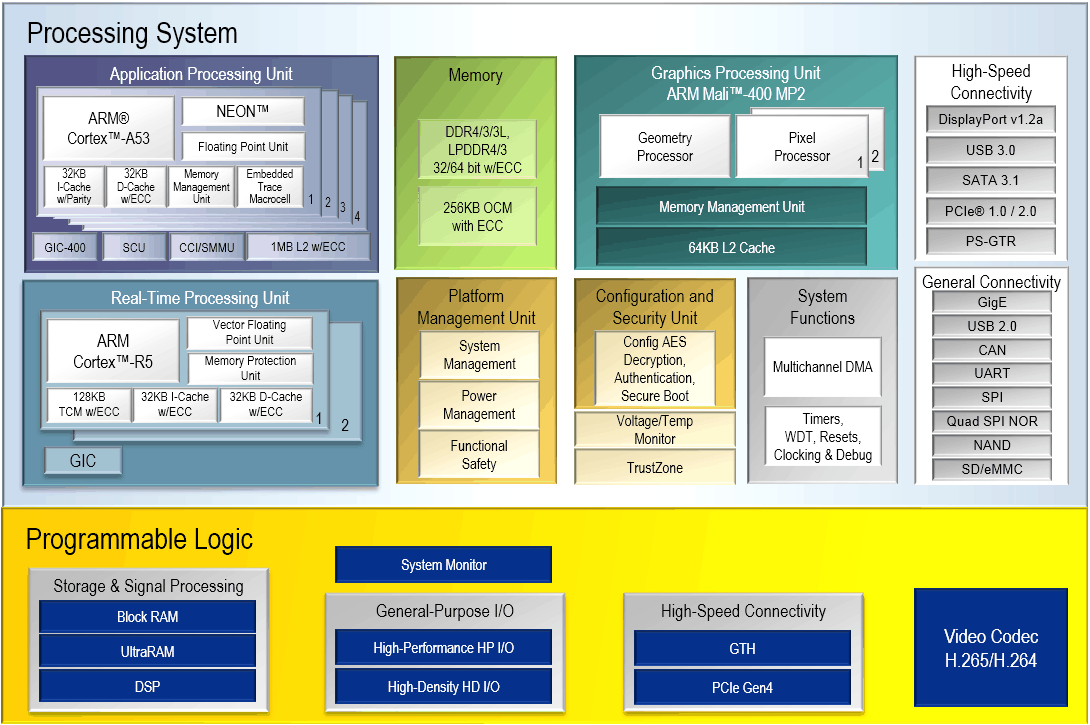 Image source: Xilinx
In the 7EV version (with video codec), you will find a block of video codecs for decoding and encoding. The device with an 11EG graphics processor contains 32 transceivers with 12.5 Gbps speed. Both developments are equipped with a 64-bit quad-core ARM Cortex A53 processing system. 
Also, Xilinx presented its new software platform Vitis. All the open-source libraries are available for free download. The Vitis and Vitis AI platforms are used to support the new XA Zynq MPSoC devices.
Contact us if you want to use high programmable capacity and performance in your new projects.
Related articles: ADAS: the latest solutions designed by chip vendors
Advanced driver-assistance systems: NXP reports 50% annual growth rate since 2015 of their ADAS business