Factor of safety for a design engineer: 1+1=3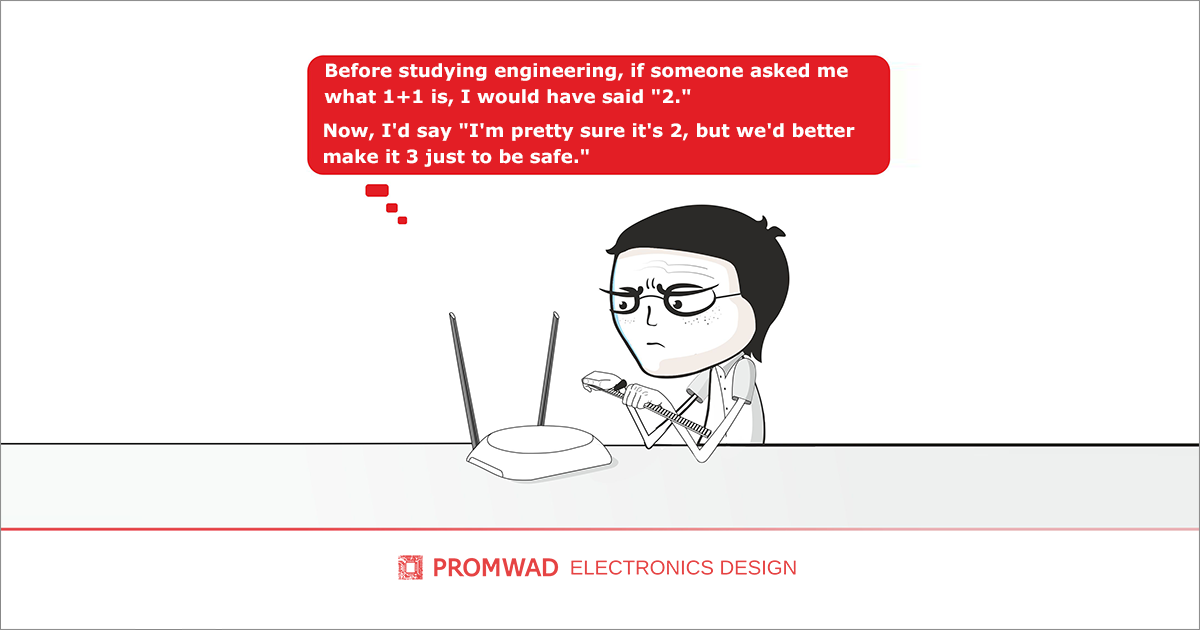 Industrial design for the electronics market includes elements of art, marketing, and technology. That is why the design of the enclosure is a very powerful tool to influence customer choice. To be competitive your customers should not only enjoy the form and the colour solution, but also usability and reliability of a new device.
Industrial and mechanical designers should think deeper and propose not just a beautiful picture but to ensure a safe and manufacturable solution. And here the safety factor goes on stage.



The factor of safety reflects the ratio of the ultimate strength of the material for an enclosure design to the actual working stress of the enclosure.
In other words, it is better to create a stronger enclosure than required to reduce the risk of breakage in case of emergency, unexpected load or misuse.


You can work with a factor in two directions:
Select optimal materials for the enclosure manufacturing. It is important not only for the device appearance but also for its quality. Our engineers use not only such standard materials as plastics and metals but also woods, quartz glass, ceramics, and their combinations.
Simulate physical processes and model plastic and metal products in computer-aided engineering (CAE) systems to ensure their durability. And only after that test finished devices (prototypes) in real life.
So, now you know why our CTO Ivan prefers more reliable calculations, just to be safe. :-)