Highlights of the Hardware Conference in Nis, Serbia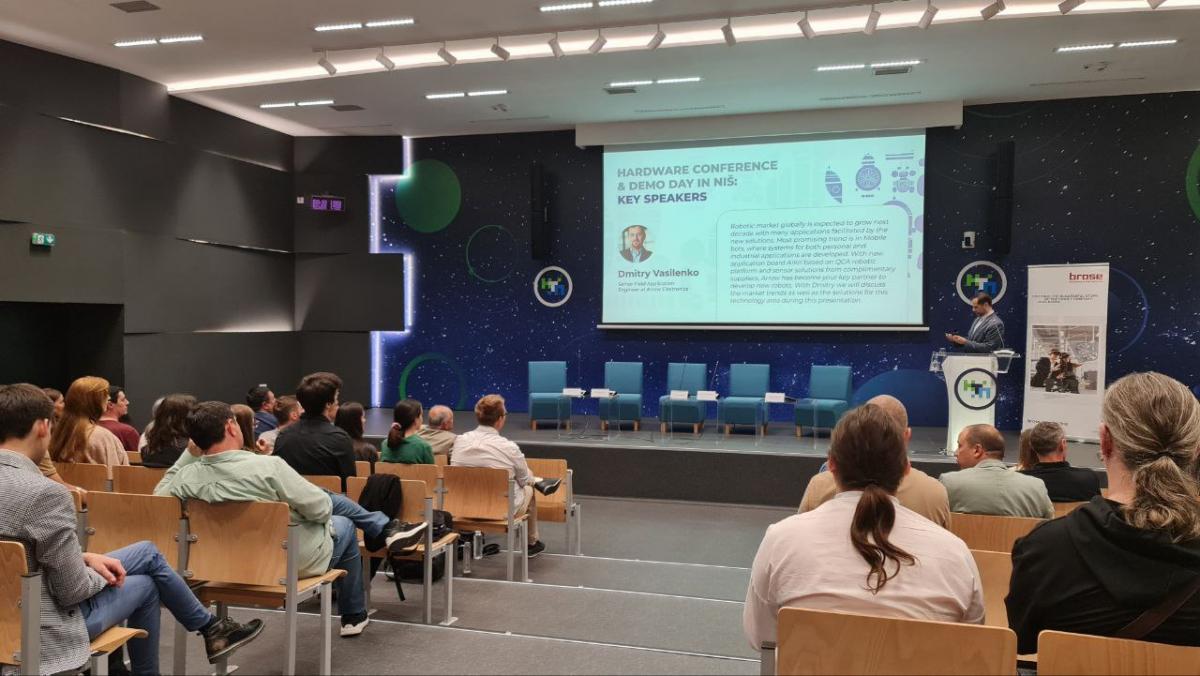 On 26 May, the Hardware Conference and Demo Day for tech companies, engineers, startups and investors took place at Science and Technology Park in Niš, Serbia. In this blog post, we have collected all the highlights from the event, which we joined as one of the key speakers.
Key speakers and panel discussion
Dmitry Vasilenko, Senior Field Application Engineer at Arrow Electronics, opened the keynote speeches. He spoke about robotics engineering solutions, which today are not limited to industrial automation and manufacturing, but are also used for cleaning, delivery, warehouse and shop automation. 
The Brose expert talked about the activities of their Serbian branch, shared their development plans and spoke about their experience of working with universities.
The speaker from our engineering office in Serbia and our FPGA Engineer Alexandr Geraschenko shared Promwad's experience in the design of advanced solutions based on FPGA, AI and edge computing for our clients worldwide.
Next, the panel discussion attempted to answer important questions for the industry: Why are there so few hardware engineers in the market, and what needs to be done to increase their number? Should we expect a boom in startups?
You can listen to the speakers and watch the discussion in the video below:
Pitching of hardware startups
The second part featured startups, who showcased their projects and highlighted the industry problems, such as the difficulties in integrating hardware from different vendors within a single engineering project.
There were seven teams who pitched their projects: 
Smart Watering

is an agricultural project that automates land irrigation. The company is developing a hardware and software system that consists of soil moisture sensors, standardised smart watering controllers and a mobile application that displays analytics and helps with decision-making on irrigation and soil fertilisation.
Soter Robotics

presented its multifunctional hybrid robotic platform with remote control. It is an agricultural or landscaping robot that can do snow clearing, pesticide spraying and grass mowing.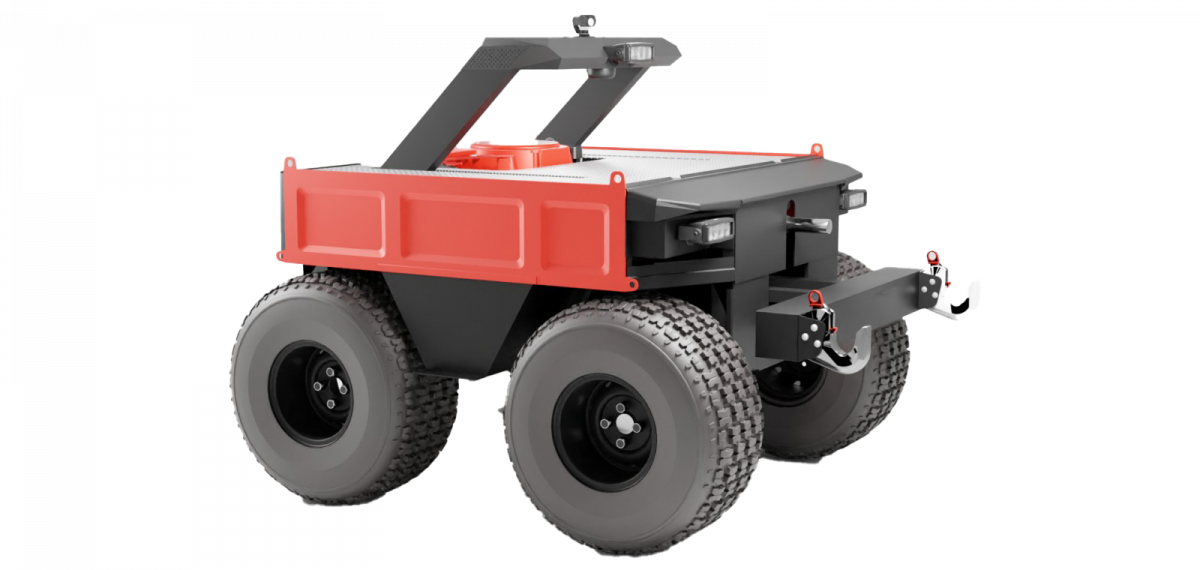 Robotic platform from Soter Robotics
Poduhvat

introduced its Vetar wind energy device. It stands out from its competitors on the market due to its small size and the fact that it does not generate noise or vibrations.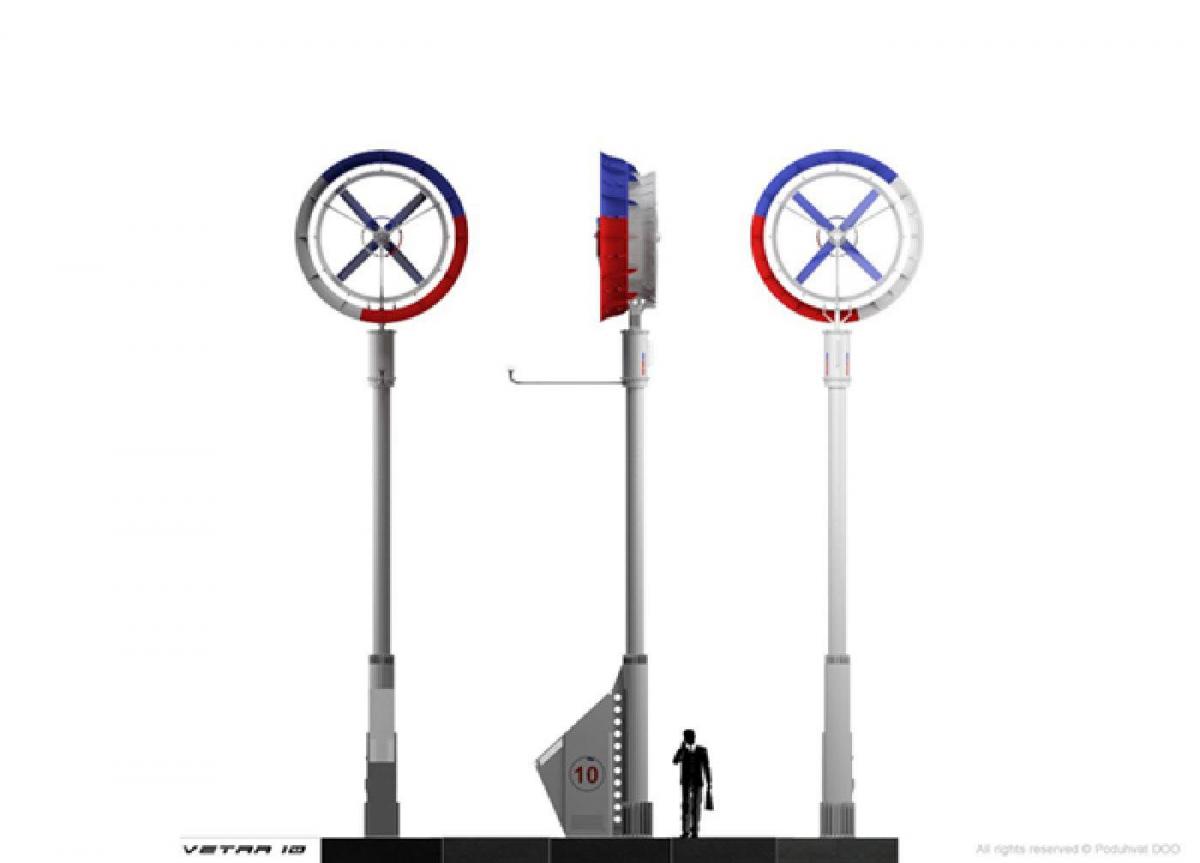 An example of an urban Vetar wind turbine. Source: poduhvat.com
At Promwad, we also believe in the great promise of wind power and power engineering systems based on other alternative energy sources. We are currently working on such projects, designing new electricity meters, protection relays, grid communications, and power conversion systems for our customers.
Visionary

spoke about the Power Kubik, a portable and environmentally friendly power station with a peak output of up to 4,000 watts. Such stations charge heavy household appliances.
Implant(ED)

is a student-run healthcare startup that offers personalised medical implants. Based on medical imaging (results of MRI, tomography, X-rays), it builds a 3D model of the damaged bone or tissue, which can be matched to an existing implant model or create a new, personalised one.
Beehold

presented a digital assistant for beekeepers, which helps to monitor a large number of hives in real time. The project involves sensors, solar panels and a custom mobile app.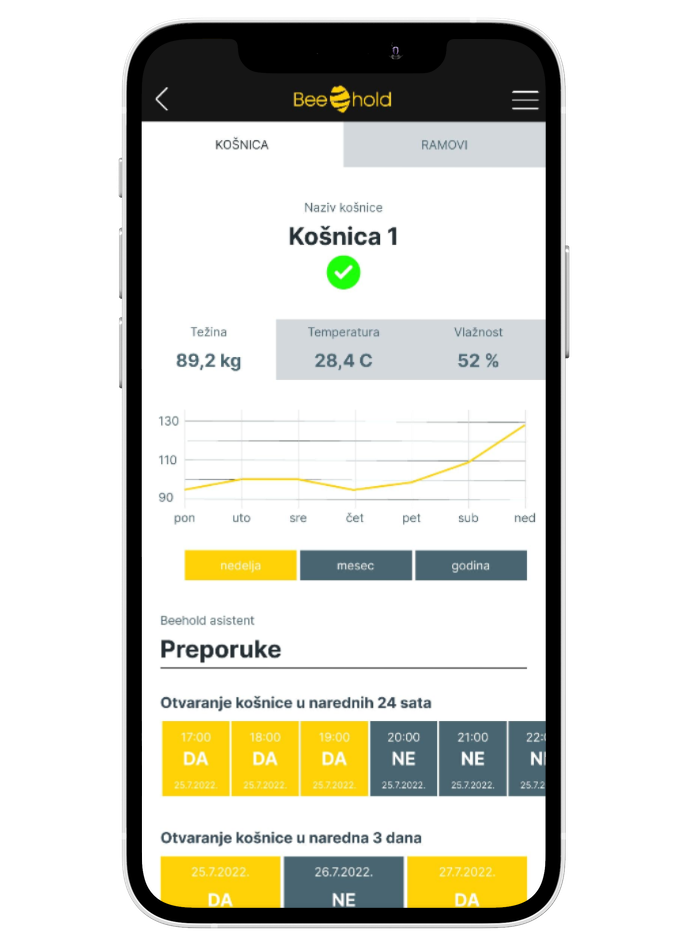 A software and hardware system for beekeepers. Source: beehold.rs
Iskra

is another student startup that offered its solution for fire prevention. It is a system of devices with infrared sensors to detect temperature and air dryness, which are attached to trees or poles in forests. All information from the sensors is sent to a server and then to emergency response points. With data analytics, critical locations can be monitored and responded to without delay.
At Promwad, we are passionate about such eco-friendly projects that leverage the power of IoT и cloud-based software to take care of the environment. One example: our air quality monitoring system for smart cities based on Bosch IoT Suite.
You can watch the video of these startup pitches to find out the details of each project:
We hope that this conference has contributed to the development of the local hardware community in Serbia. We intend to keep supporting projects through our engineering office in Niš, aimed at building a business ecosystem that will allow ambitious engineers and technology companies to enter the market with new designs, grow in expertise and build more effective cooperation!
Do you want to work with the Promwad team in Niš, Serbia?
Would you like to discuss your engineering challenge?
Our Case Studies in Hardware Design