Our Edge Computing Solutions for Smart Cities Powered by Lattice at Embedded World 2023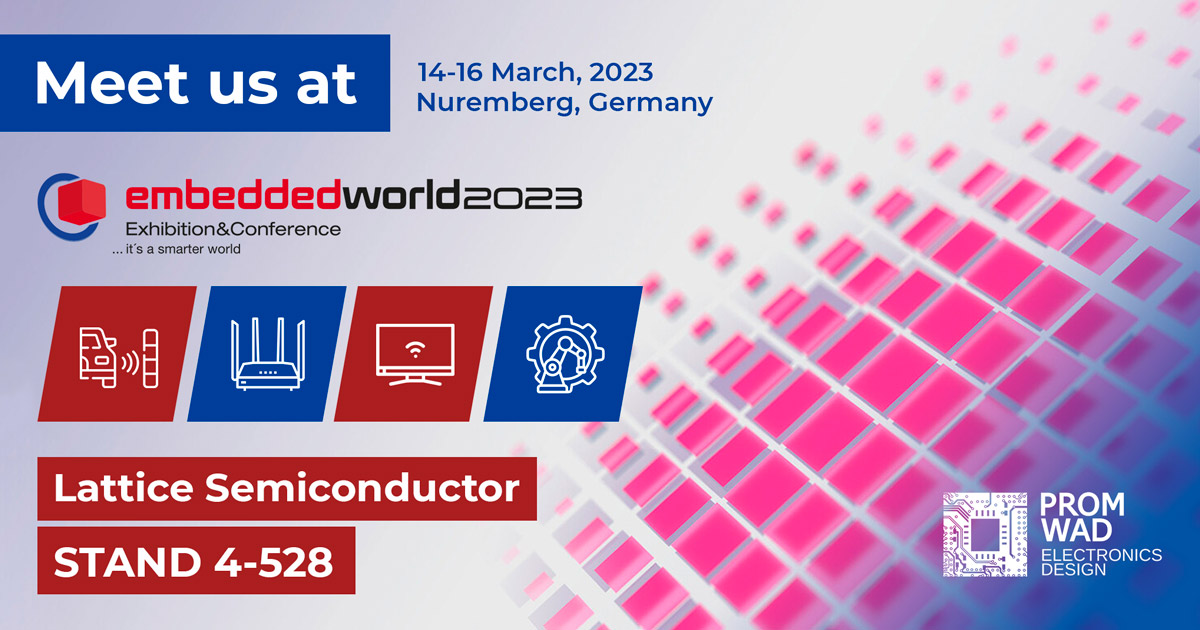 From 14 to 16 March, Promwad Electronics Design House will be an exhibitor at Embedded World 2023 in Nuremberg, Germany. This year, we will participate in the show as an official partner of Lattice, a global vendor of breakthrough technologies for application areas that perfectly match our engineering focus — Industrial and Automotive, Communications and Edge Computing. 
Our team will present our hardware and software expertise used in the latest projects for Promwad's customers worldwide and introduce our engineering approach to real-time traffic and resource monitoring in urban spaces powered by AI and always-on edge computing.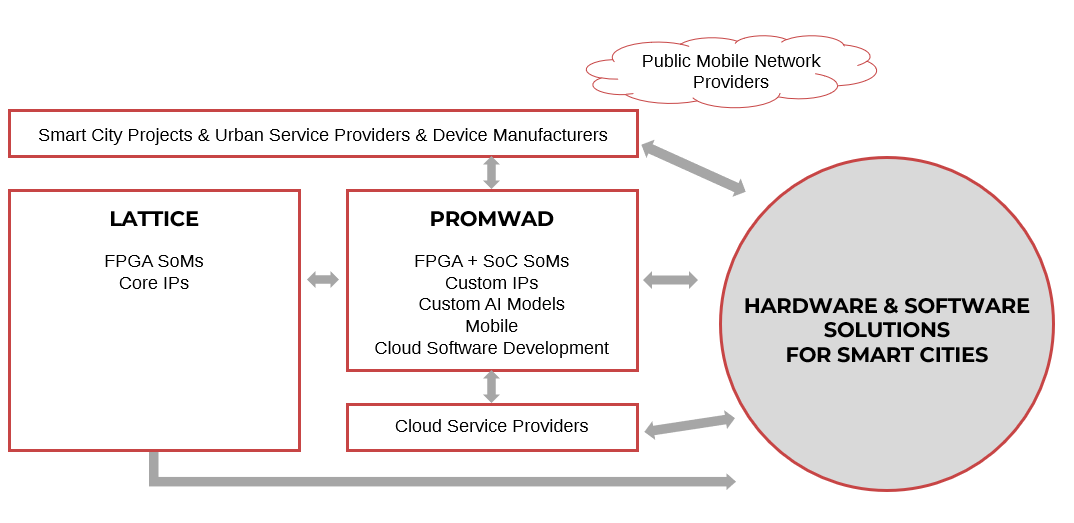 Such an approach is based on our in-depth experience with the technologies and components required to develop low-latency communication networks of energy-saving, low-cost, and high-performance devices. These devices can be installed in the city infrastructure elements, such as buildings, bridges, roads, and cars, to provide up-to-date urban resources monitoring, traffic control, and safety-critical information. 
Smart city systems can operate over a public mobile network and bring real value to businesses, fleet managers and drivers, city services operators and ordinary citizens. Our customers are entering the market with their software and hardware products designed with Promwad's engineering support and taking their business to the next level in this promising area that has already attracted new players, investments, and innovations.
These are just some of the basic features of our engineering solutions for this and other application areas:
Accelerated low-power modules based on the Lattice FPGA SOMs for structural health monitoring, C-ITS/V2X communications, and environment control.
Rapid prototyping and simulation of hardware and software operating on 5G/LTE public mobile networks and custom network solutions.
Custom multi-sensor DSP and hardware interface IP cores, embedded software.
AI-powered versatile computational platforms for object detection on the road, vehicle precise positioning and cruise optimisation, video surveillance and security.
A few watts power consumption at real-time performance.
Software for local to cloud data streaming, networking, and analytics.
Customized solutions with the Lattice Avant-E family of mid-range FPGAs on Lattice sensAI, Lattice mVision, Lattice Sentry, Lattice Automate and Lattice ORAN stacks.
In addition to the engineering vision of urban spaces, the visitors of Embedded World will be able to see our reference designs and case studies for the automotive industry, telecom, industrial automation and robotics, video streaming and digital TV.
The Promwad team will be happy to see you at Hall 4, booth #4-528 (Lattice Semiconductor). If you have any specific questions, please let us know; we will work on them in advance and arrange a meeting with you. 
Promwad is your trusted engineering partner. Let's achieve new challenging goals in tech business together!