Managed gigabit switches for industrial and telecom applications
Since 2004,
Promwad
has been helping customers to be on the cutting edge of telecommunication technologies, creating for them new network appliances, NIC and embedded software.
Our telecom R&D unit has hands-on experience with network switch technology and switch SDK from leading chip vendors. We are vendor agnostic and have an unbiased point of view on different switch hardware.
We do
bespoke board design of multi-port (8/16/24/48) gigabit network switch with uplinks and specific interfaces required by customer
network system-level software on top of Microsemi IStaX
network system-level software on top of Marvell CPSS (Prestera Software Suite)
utilize switchdev
new Linux kernel driver model for Ethernet switches
ONIE (Open Network Install Environment) customizations and installation on target network switch board/hardware
SONiC (Software for Open Networking in the Cloud) porting to different switch platforms
OpenSwitch software development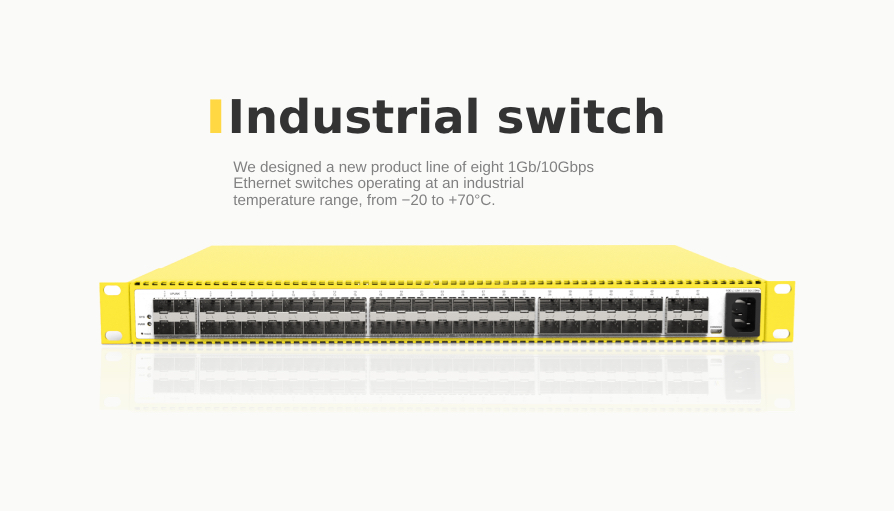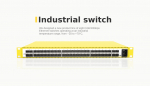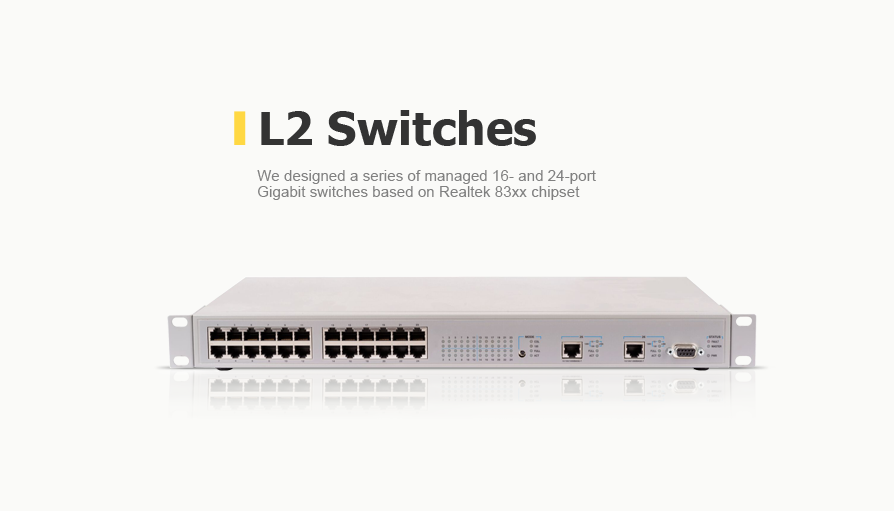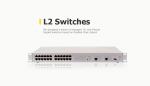 Interfaces

Ethernet 1G/2.5G/10G/40G/100G

WiFi IEEE802.11a/b/g/n/ac/ad

Bluetooth classic and BLE

DECT

RapidIO

Gh.n
Network technologies

Fast-Path network processing

Hardware accelerated NAT

Linux DSA, distributed switch architecture

VoIP and telephony SLIC interfacing, DECT

Ethernet packet processing

Remote management
L2 & L2+ Linux-based managed switch software:

Port speed, duplex mode, flow control, link control, statistics, MIB counters

PoE and PoE+ with LLDP

Hotplug SFP detection

QoS traffic classification, port priority, VCAP (ACL) policers, port egress shaping, DiffServ (RFC2474), hierarchical quality of service (H-QoS)

MAC address learning, VLAN, private VLANs, port isolation, MAC-based VLAN, protocol-based VLAN, VLAN trunking, GVRP, MVRP, MSTP, RSTP, STP, loop detection, link aggregation, LACP, IGMP v2/v3 snooping, MLD v1/v2 snooping, DHCP snooping, MVR, port and flow mirroring

Ring protection: G.8031, G.8032 v1/v2

DHCP option 82 relay, UPnP

802.1X, Radius, TACACS+, MAC-based authentication

1588v2 PTP, NTPv4, peer-to-peer / end-to-end / boundary clock

OAM Y.1731

MIBs: RFC 2674 VLAN, IEEE 802.1Q, RFC 2819, RFC 1213, RFC 1215, RFC 4188, RFC 4292, RFC 4293, RFC 5519, RFC 4668, RFC 4670, RFC 3635, RFC 2863, RFC 3636, RFC 4133, RFC 3411, RFC 3414, RFC 3415, RFC 2613, IEEE 802.1, IEEE 802.1AB, IEEE 802.3ad, RFC 3621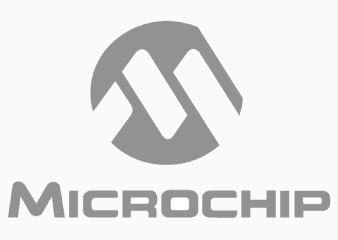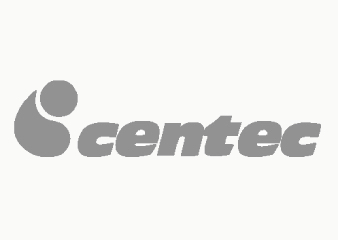 Do you need a quote for your design or manufacturing project in network switches?
Drop us a line about your project! We will contact you today or the next business day. All submitted information will be kept confidential.