ANGA COM 2022: Exhibition Overview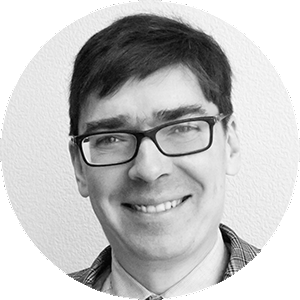 Written by Ivan Kuten
Co-owner & Tech Expert at Promwad
We visited the ANGA COM exhibition, which took place from 10 to 12 May in Cologne, Germany. This is a major event in the TV, Internet, and media industries for all market players in the EU and in the DACH region in particular. Cable TV is still relevant in Germany: according to statistics, around 16% of local households are connected to fiber-optic Ethernet / GPON, while the rest use DSL, VDSL, G.Fast, and Docsis.
The exhibition was held for the first time since the pandemic, and here are the figures to show the size of the event:
33 participating countries;
390 exhibitors;
18,000 visitors from all over the world;
170 speakers, industry experts;
more than 22,000 square meters of area.
The following companies took part in ANGACOM 2022: manufacturers of cable laying equipment, signal generators, and test equipment producers.
Considering Promwad's specialisation in the design of end-user and operator equipment, we were particularly interested in exhibition booths with the latest telecom devices: WiFi access points, DOCSIS, MoCa, G.hn modems, signal switching and distribution systems, software-based OTT/TV platforms for telecom operators.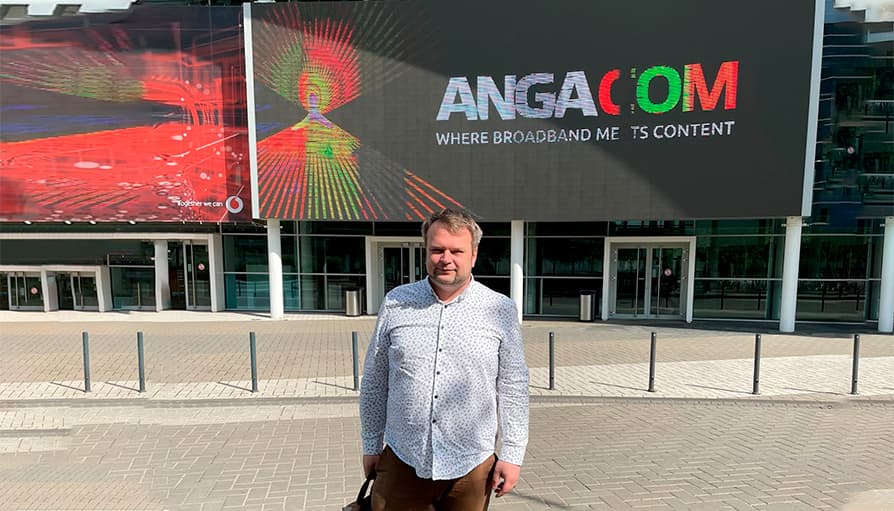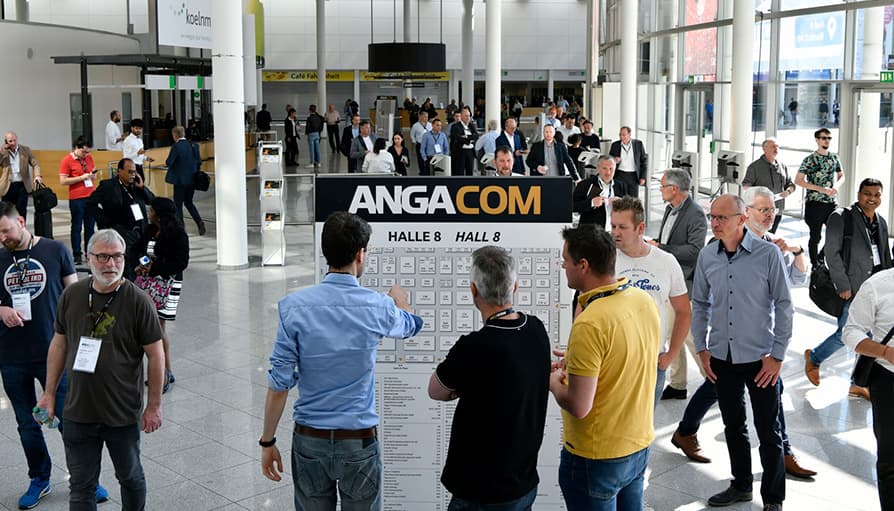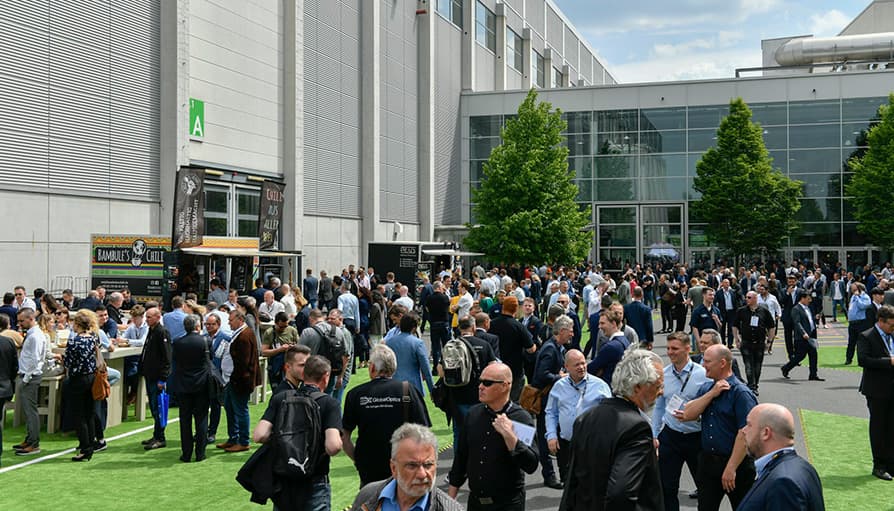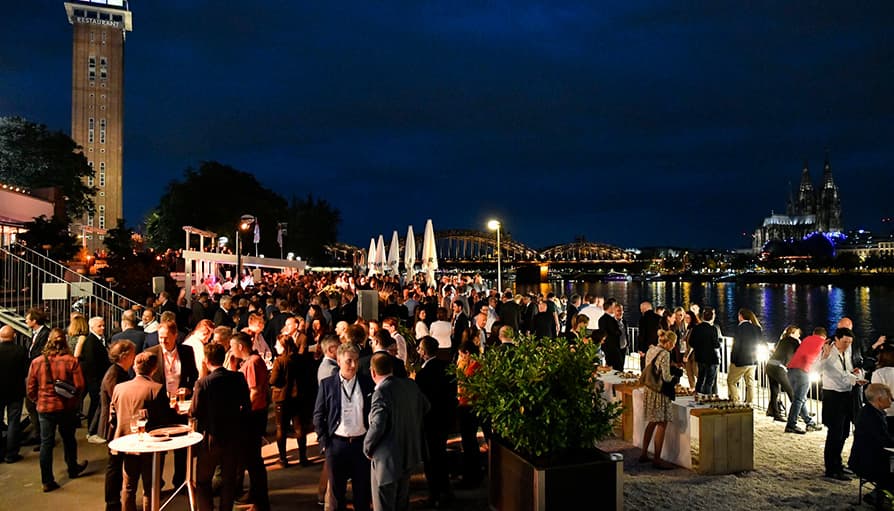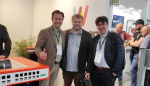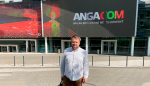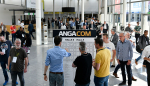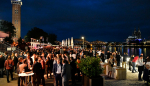 In the first photo (from left to right): Fredrik Lundberg, CEO of Waystream, Alexander Worobjow, Director at Promwad GmbH and me, Ivan Kuten, Co-owner & Tech Expert at Promwad. The second photo shows Alexander W. in front of the main exhibition hall. Other photos: courtesy of ANGA Services GmbH
One such exhibitor is Waystream from Sweden, our longstanding partner and manufacturer of gigabit switches. The guys have been making fiber-optic connectivity equipment since 2001 and have shipped to more than 2 million ports around the world since then.
Some companies at ANGA COM 2022 were presenting IoT and information security technologies, smart home, and smart city solutions. We also remembered to check out manufacturers' stands that focused on Gigabit Networks, FTTH, IpTV, Cloud TV, video streaming services, and 5G mobile communications.
Also, we can't help but mention some hot discussions on digitalisation, content, fibre optics, etc., with speakers from Discovery, Seven.One Entertainment Group, Amazon Prime Video, Tele Columbus, Vodafone Deutschland, Deutsche Glasfaser, and other leading German and international industry companies.
According to the results of the exhibition, we can say that the market is reviving after COVID-19, and visitors are happy to join live discussions and get back to face-to-face meetings. Most of the hardware companies we talked to mentioned the impact of chip-shortage and the war in Ukraine on their business. And we noted for ourselves that our experience in developing devices for cable networks remains relevant to the DACH market, as it is still the dominant technology for providing access to TV and Internet services.
The next exhibition will be held on May 23–25, 2023 in Cologne, Germany. See you soon!
Did you want to talk to us in Cologne but couldn't find the time to set up a meeting?
Or would you like to discuss your engineering challenges in digital TV or telecom? Leave us a few lines in the form below, we would be happy to share our experiences.