Promwad designs custom industrial controller boards on the latest TI Sitara AM65xx
Just recently TI started sampling its products using 64-bit architecture ARMv8 SoC and our company, as an official member of TI Design Network, gained access to this latest technology in order to create competitive devices for our customers.
The release of Sitara AM65x processors became a significant step in strengthening TI position on the high-end ARMv8. No doubt this new SoC family was worth waiting, it provides plenty of benefits: 
Sitara AM65x processors now are the most full-featured chips existing for the next-generation "Industry 4.0" apps.
They outstrip previous Sitara AM57x version chips and most industrial-oriented processors of their competitors, including the latest chips from NXP.
The AM65x is touted as the industry's first multiprotocol gigabit enabled processor family, supporting up to 6x TSN-capable GbE ports. The SoCs are "built for the convergence of both Ethernet and real-time data traffic on a single network," says TI.
All the chips are scheduled for production in 2019. So far, the series comprises five products: the quad-core AM6548 and AM6546; the dual-core AM6528, AM6526, and AM6527. The AM6546, AM6526, and AM6527 omit the PowerVR GPU. List pricing ranges from $23 to $70.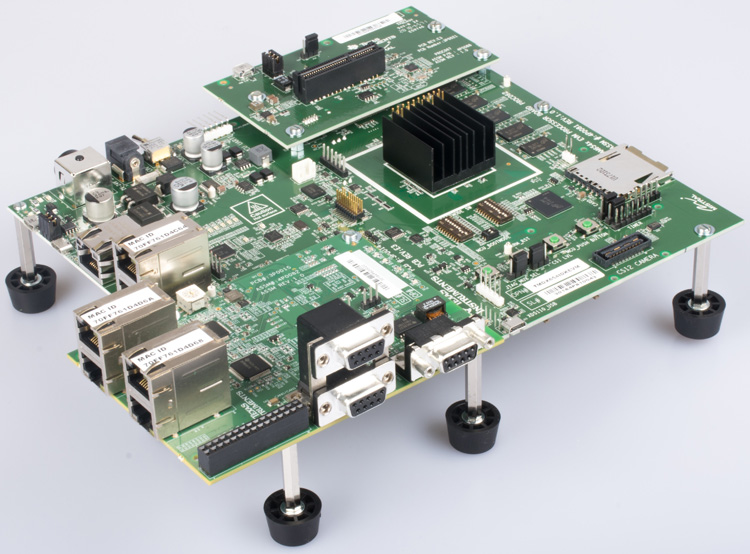 The AM65x IDK, a multi-board for industrial applications. Photos courtesy of Texas Instruments
For already 8 years, Promwad is a part of TI Design Network. This cooperation helped to create remarkable products for our customers, including hardware and software platform solutions for the industrial automation industry.
"We always try to provide our customers with the best solutions. TI as our key partner is a part of creating maximum business value for our clients. By contracting us clients have a chance to get their products made out of components which are not yet available for mass market. It makes the product more competitive" says Ivan Kuten, Co-owner & Tech Expert at Promwad.