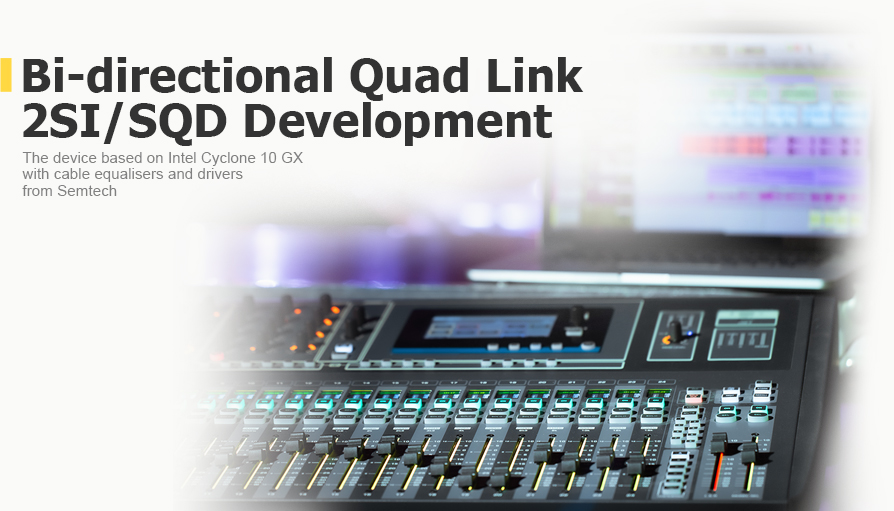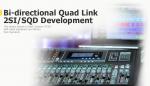 Bi-directional Quad Link 2SI/SQD Development
Client
Lynx Technik AG is a German company that designs high-quality products for professional A/V and broadcasting. All the Lynx products are defined and developed in collaboration with European and US broadcasters who helped specify features and set performance levels.
Challenge
To design a next-generation Intel FPGA-based solution for real-time professional high-definition signalling. It is a bi-directional single-link to the quad-link converter that avoids losses during signal conversion.
Solution
1. Hardware design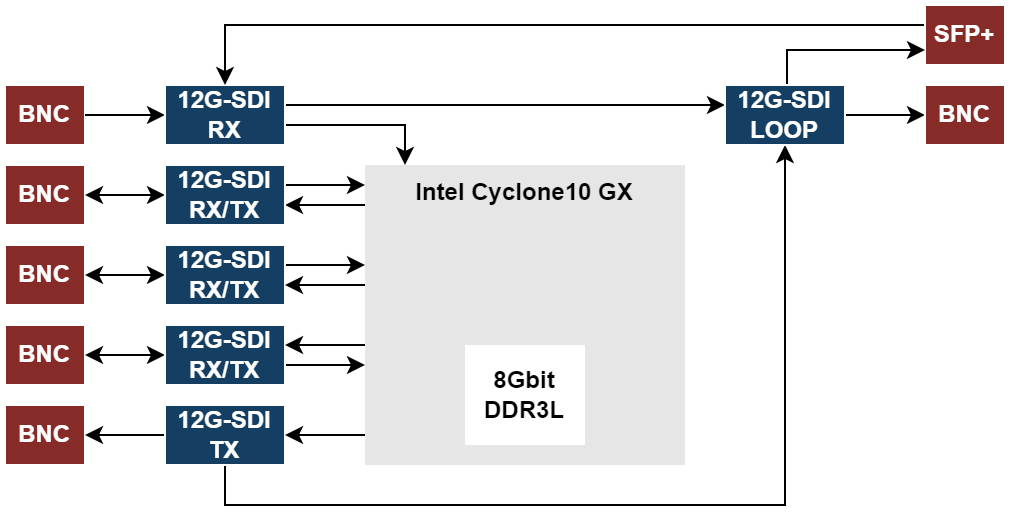 We designed the device as a 3G/12G SDI gearbox based on Intel Cyclone 10 GX with the following interfaces :
1 SDI BNC input,
3 SDI BNC inputs/outputs,
1 SDI BNC output, 1 SDI BNC loop output,
SDI SFP+ input/output.
Our hardware engineers used cable equalisers and cable drivers from Semtech to implement the physical layer of the SDI interfaces. Video conversion was implemented on Intel Cyclone 10 GX FPGA. Also, we connected 8 Gbit DDR3L to the FPGA for a memory buffer.
2. Software development
We provided schematic and PCB design along with software development for the device to enable the following conversions of the SDI video streams:
12G (2SI) >> 4x3G (2SI);
12G (2SI) >> 4x3G (SQD);
4x3G (2SI) >> 12G (2SI);
4x3G (SQD) >> 12G (2SI).
The device supports both SQD and 2SI modes. Here is a solution block diagram to give you an overall idea of the engineering solution: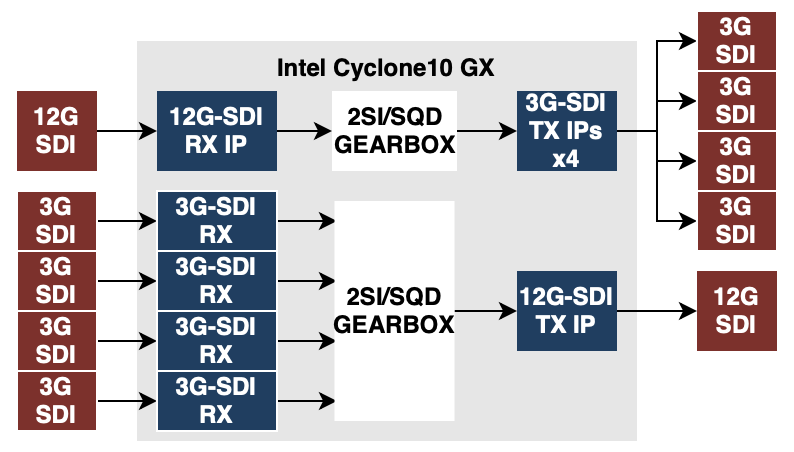 Business Value
We designed a compact FPGA-based solution for the professional real-time exchange of high-definition signals. It is a 3G/12G SDI gearbox that converts a bi-directional single-link signal to a quad-link one without signal transformation loss. 
The hardware and firmware were optimised, and the testing phase ensured issues were caught early and fixed before the product was released. The use of the Intel Cyclone 10GX FPGA provided high reliability and performance. 
With this project, our client gained significant business value because of a growing demand for terminal equipment for the professional television broadcast and audio/video markets.