Configuring Selective Q-In-Q on Microchip VSC7558 SparX-5 Network Switch
International Data Corporation (IDC) Quarterly Ethernet Switch Tracker showed that the downside factor of weakened supply chain and customer demand, led by the COVID pandemic, significantly affected the global Ethernet switch market and resulted in a decrease of 8.9% over year in 2020. Although, recent forecasts show that the market will overcome such a fall. For instance, Technavio, in its latest Global Ethernet Switch and Router Market 2020-2024 market research report, declares a growth by $ 437.69 mn, decelerating at a CAGR of over 2% during the forecast period. They expect the market will normalize in Q3-2021.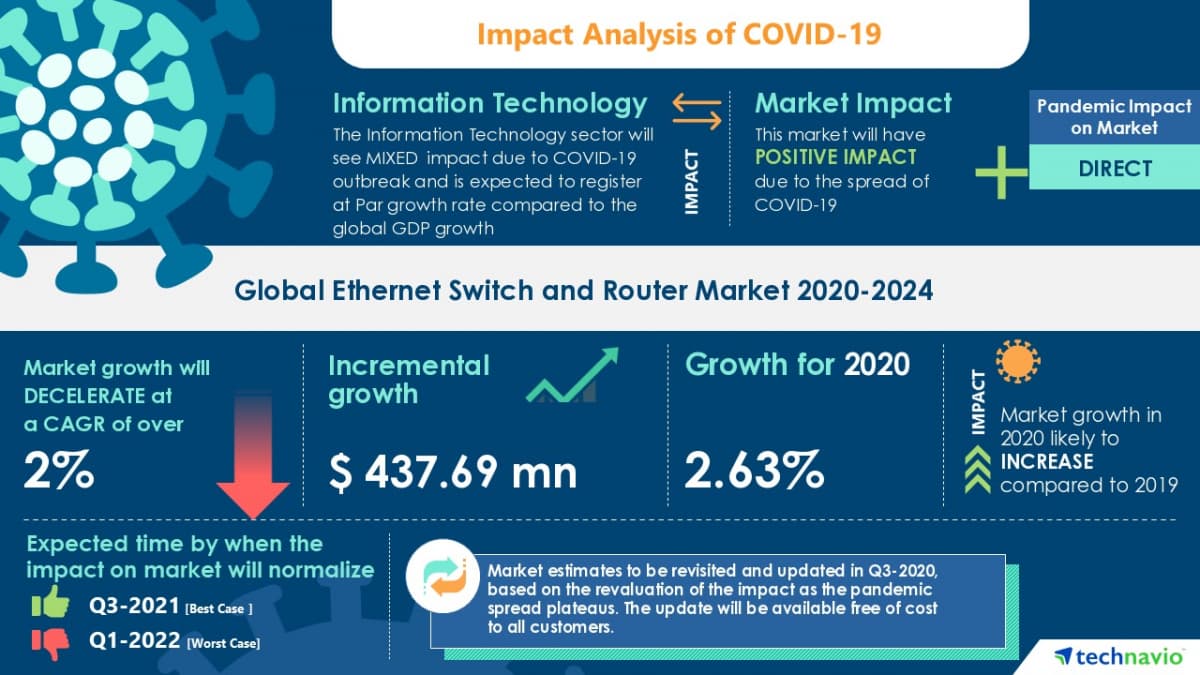 Source: Business Wire
Enterprise Ethernet switches are the heart of users' and devices connected to the corporate Local Area Network (LAN). Assuming the forecasts, with the Work from Home or other possible future calls, they prove to become a permanent aspect of the future we operate.
Staying on the cutting edge of technologies and market challenges, Promwad team completed a project to implement a selective Q-in-Q on PCB135 CU-PHY Microchip dev kit with VSC7558 SparX-5 network switch on it. This board has 4x SFP28, 4x 10G-CU, 48x 1G-CU and 1x 1G-CU.
Selective Q-in-Q determines the pairing of a given client VLAN (on the UNI side) and the sought S-VLAN identifier. The S-VLAN identifier is joined to the input unmodified C-VLAN, and the packet is forwarded across the ISP's double-tagged network. The S-VLAN ID is removed from the output, and the client VLAN ID is retained in the packet. Packets that do not match the specified client VLANs are discarded by default.
Our partner Microchip released its next-gen 64 Gbps to 200 Gbps SMB/SME enterprise switch family, that support a mix of 1G, 2.5G, 5G, 10G and 25G Ethernet ports and a large set of features, including intelligent frame processing and security through flexible frame manipulation. Devices deliver QoS and VLAN processing thanks to versatile content aware processors or VCAP.
A powerful 1 GHz dual-core CPU enables full management of a Layer 2 and Layer 3 Ethernet switch solution. A comprehensive Application Programming Interface (API) and turnkey software development package accelerates time-to-market for managed Ethernet applications. The software API package integrates easily with third-party software, preserving existing software investments.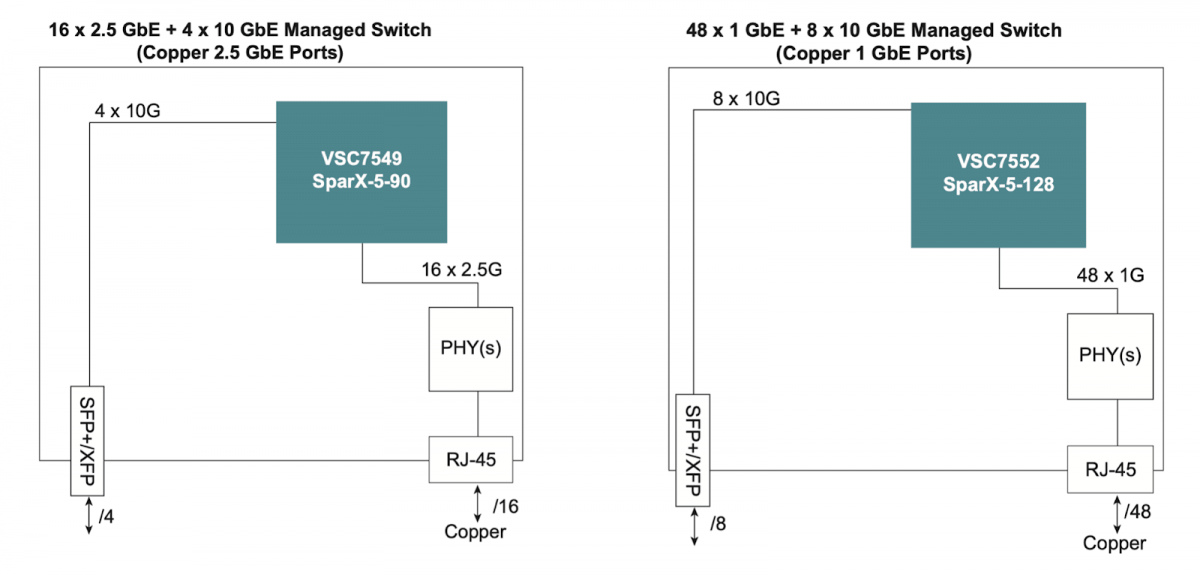 Are you planning a project in ethernet switch development? Our telecom R&D unit has hands-on experience with network switches technology and switch SDK from leading chip vendors.