Hannover Messe 2023: Our Expertise for Your Industrial Automation Solutions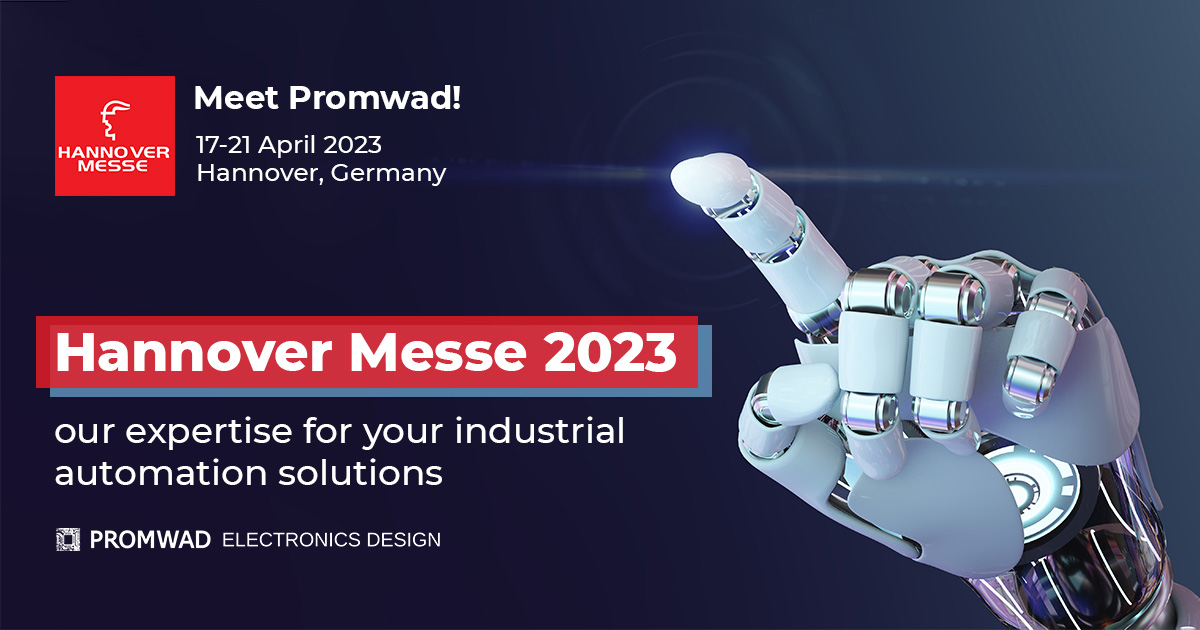 From 17 to 21 April, Germany will host Hannover Messe, the largest annual trade fair for industrial automation, where we can meet you.
The key topics of this event — AI and ML, carbon-neutral production, energy management, and Industry 4.0 — exactly overlap with our areas of expertise in custom software and hardware development.
Artificial Intelligence & Machine Learning
AI and ML algorithms improve industrial processes and make them more efficient. They enable machines and systems to learn from data, make decisions and perform tasks, ultimately improving production processes and increasing productivity.
Here are just a few examples of where our clients use AI & ML:
analysis and forecasting based on custom sensor data;
demand forecasting and supply management;
optimisation of industrial processes;
training of autonomous robots for repetitive tasks (assembly, sorting, packaging);
quality control.
Our engineering team helps clients incorporate artificial intelligence and machine learning into their projects. One application of this technology is facial recognition for security systems. We recently published a case study describing such a hardware-software system that can also be used for access control in industrial facilities. 
Carbon-Neutral Production
Carbon neutrality is how production reaches a minimum level of carbon dioxide emissions. One way to achieve it is to reduce the direct emission of CO2 into the atmosphere and to switch to renewable energy sources. The aim is to balance the amount of carbon dioxide emitted and the amount removed from the atmosphere.
We also contribute to this transition by developing hardware and software solutions for power electronics and systems based on solar and wind energy, hydropower, bioenergy, ТPP, and geothermal power.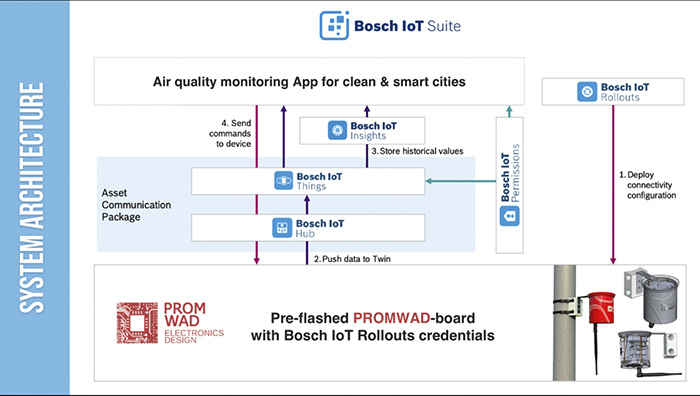 Our air quality monitoring system can be fitted with any sensor and read not only CO2 emissions but also other impurities in the air
One of our initiatives in this area is the development of an air quality monitoring system. It includes sensors that collect and send air quality data to the cloud. Based on this analysis, we can build a real-time pollution map and deploy alerts to controlling authorities and the public.
Energy Management
Energy management aims to make optimum use of energy in industry and commercial buildings through monitoring, controlling and conserving energy resources. It reduces energy consumption, associated costs and negative environmental impact. 
Our portfolio includes power sensors, protection relays, data conversion systems, data concentrators, smart grid communications and customised solutions for power systems.
Data transfer to the cloud from the metre is done via NB-IoT and LoRA
Commissioned by one of our customers, we developed an electricity meter that transmits data to an automated commercial electricity metering system. The solution captures active and reactive power usage and determines electrical network parameters in three-phase, three-wire or four-wire AC networks.
Besides developing software and hardware solutions for the energy market, we design power system networks and help our customers plan, scale, and upgrade their electricity networks.
Industry 4.0.
Industry 4.0 involves trends towards production automation and incorporating digital technologies: IIoT, big data analytics, AI, digital twins, and ethernet security.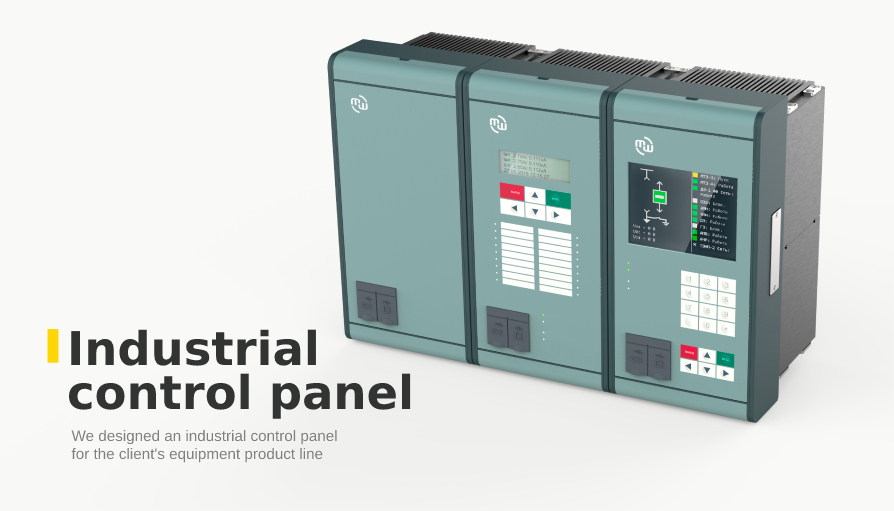 Our case study on the design of industrial control panel, including industrial and mechanical design, PCB and functional test bench
We help our customers to upgrade their industrial equipment within the Industry 4.0 concept. Here is one example: in developing the industrial control panel for a manufacturing company, we adhered to industry standards, carried out EMC tests and finally obtained a solution with long service life, a wide operating temperature range, and the required level of front panel protection.
The design of robotics solutions takes a special place in Industry 4.0. Introducing robots and robotic systems can improve the accuracy, speed and efficiency of production processes, reduce the number of manufacturing defects and limit human exposure to unsafe work.
A cross-functional team works in this field at Promwad: we help our customers create industrial machines and robots based on hardware platforms and chips from world leaders. Our developments include industrial surveillance systems, software for AI robots and motor control devices.
We look forward to meeting our partners, vendors and customers at Hannover Messe from 17 to 21 April! Our DACH office head Alexander Worobjow will be at the show for all 5 days. You can contact him on Linkedin or by phone +491752923032 to discuss your software and hardware development tasks for industrial automation systems. See you soon!
Our Case Studies in Industrial Automation