Hannover Messe 2023 Overview: Trends That Are Shaping the Industry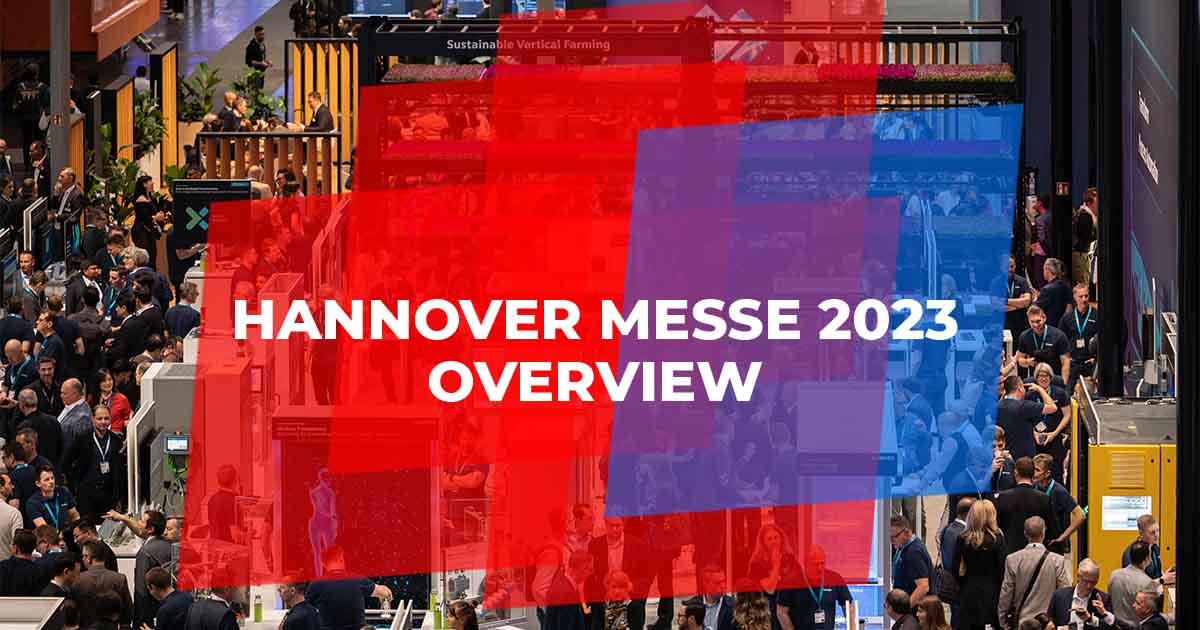 Hannover Messe, the largest trade fair in industrial automation, is coming to an end. There were more than 4,000 exhibitors, 300 start-ups, daily conferences and impressive new products. In this overview, we share the most exciting innovations and technologies.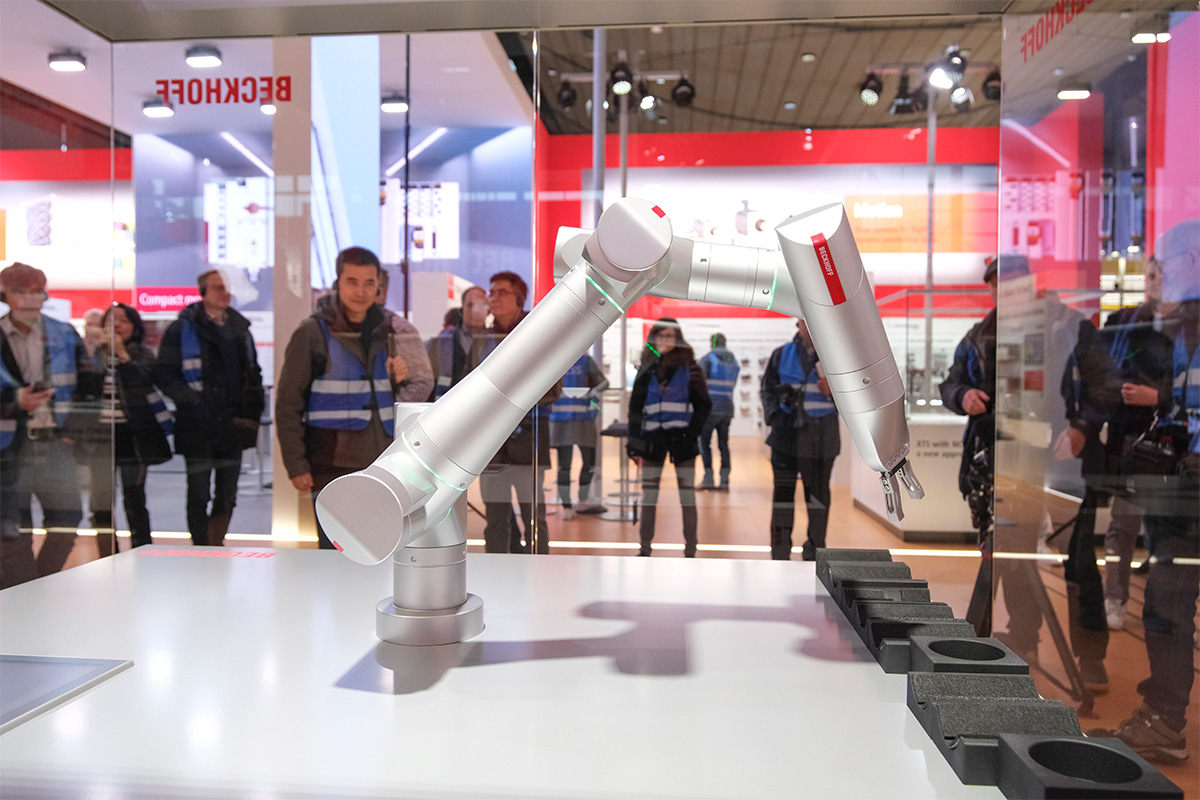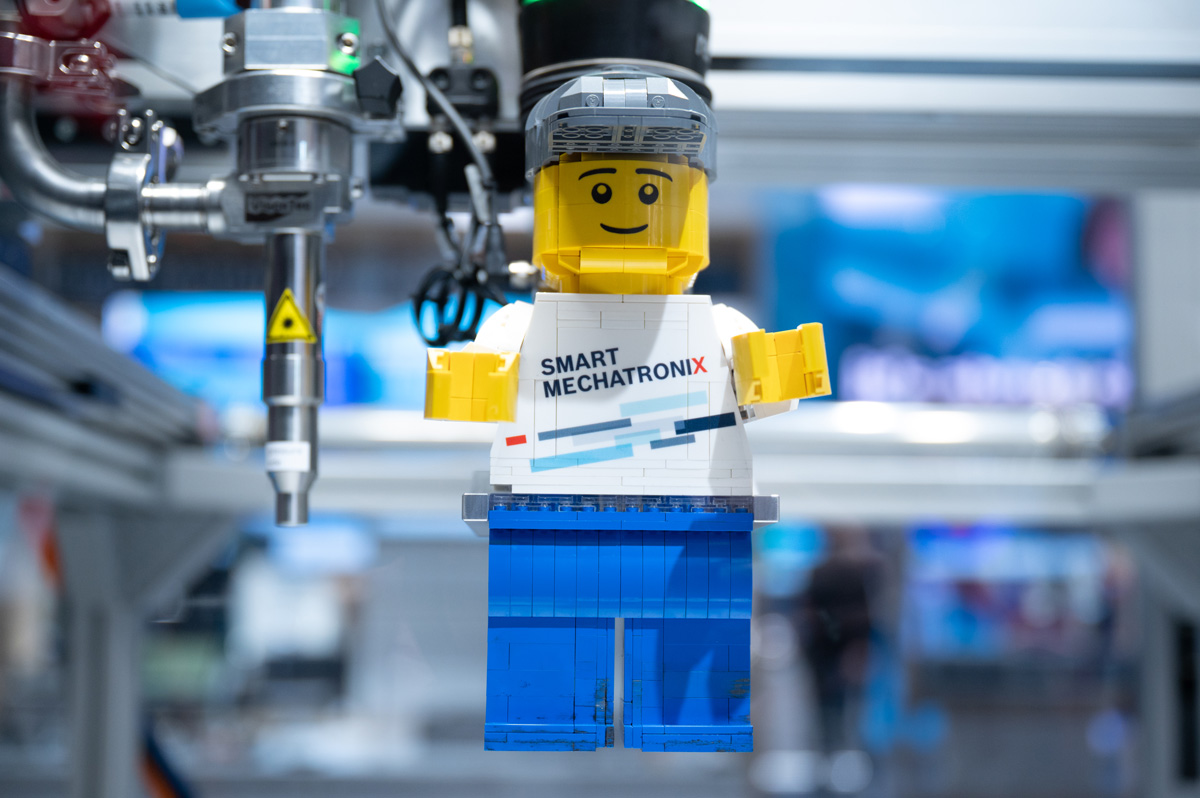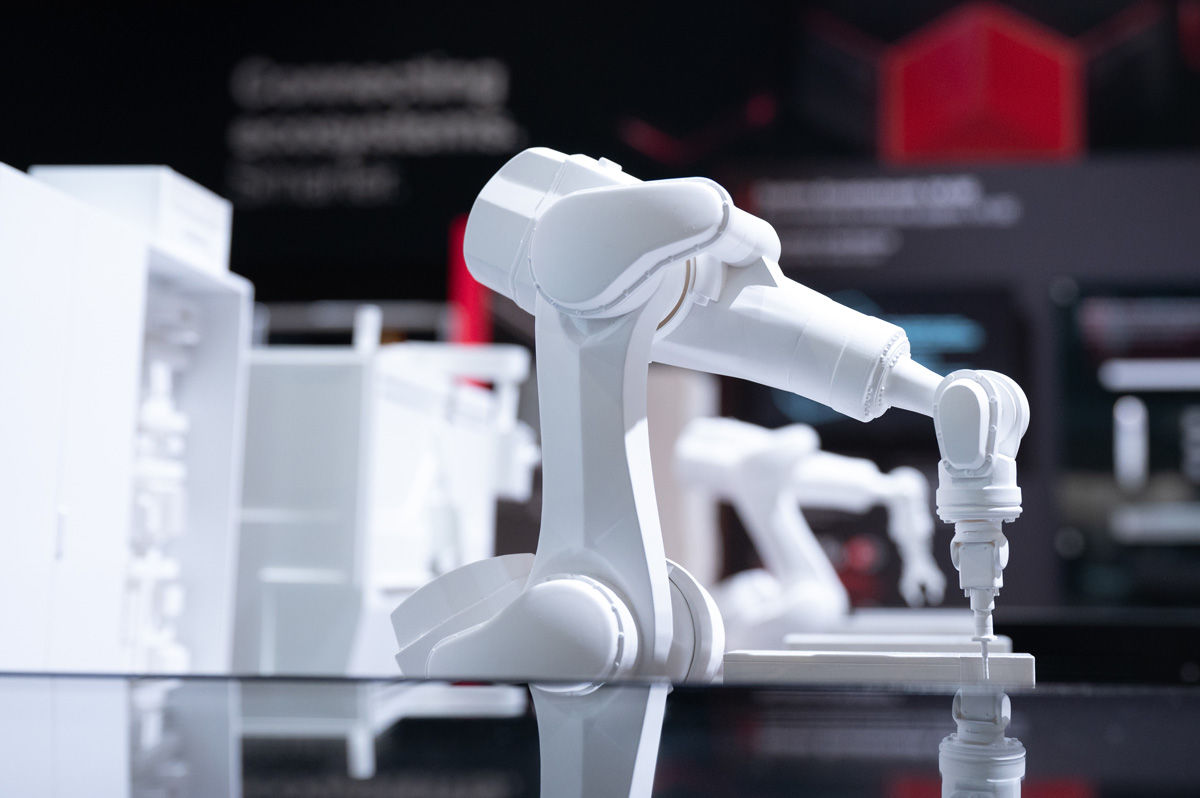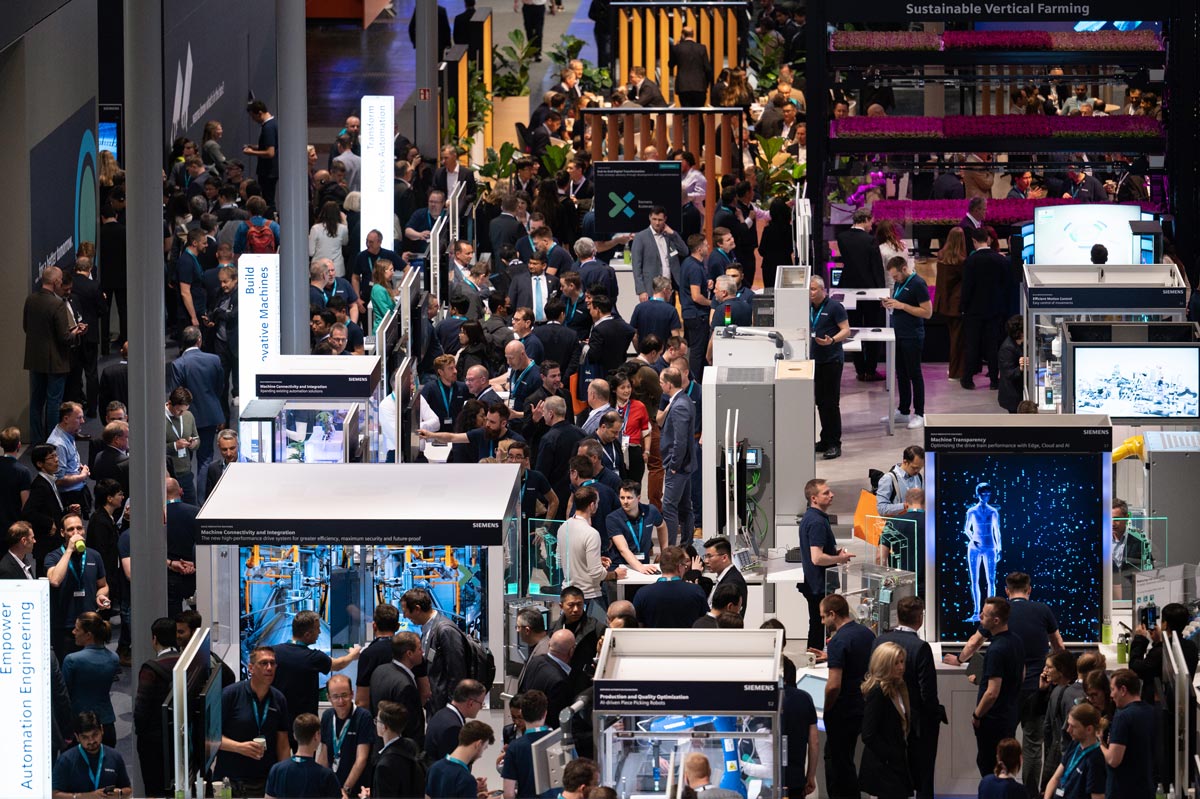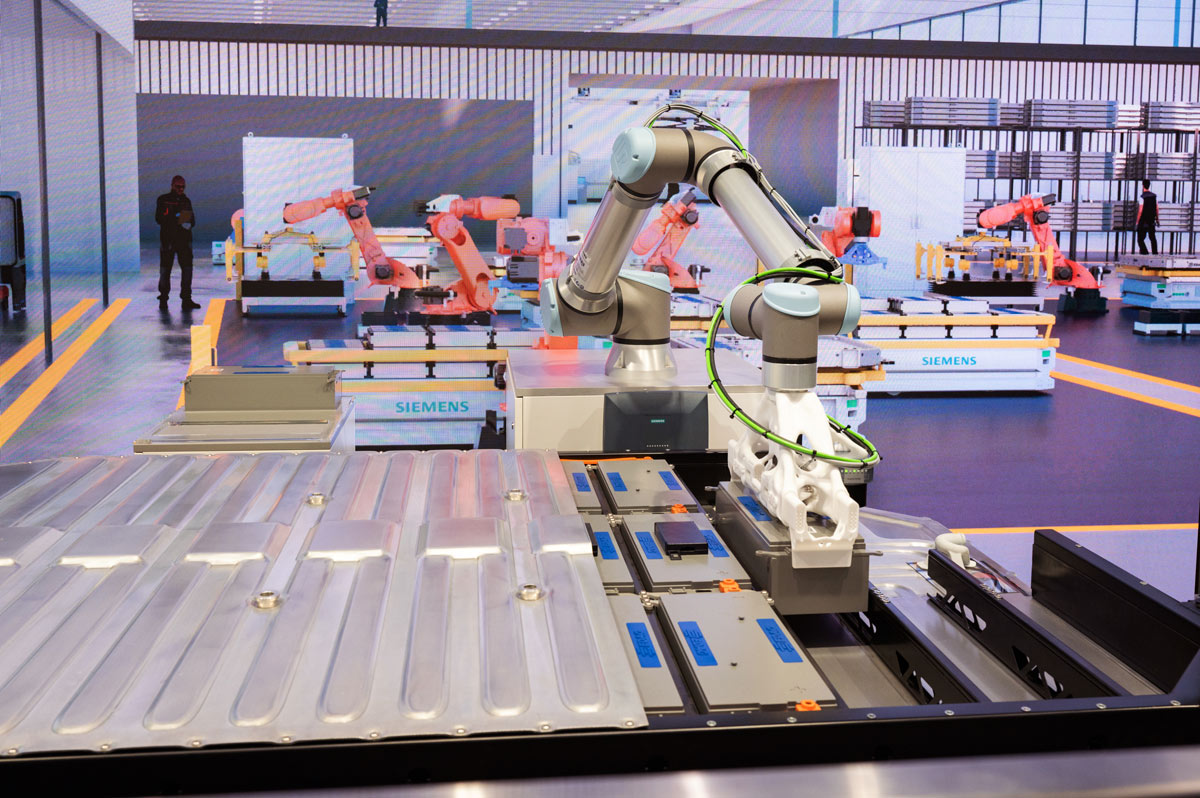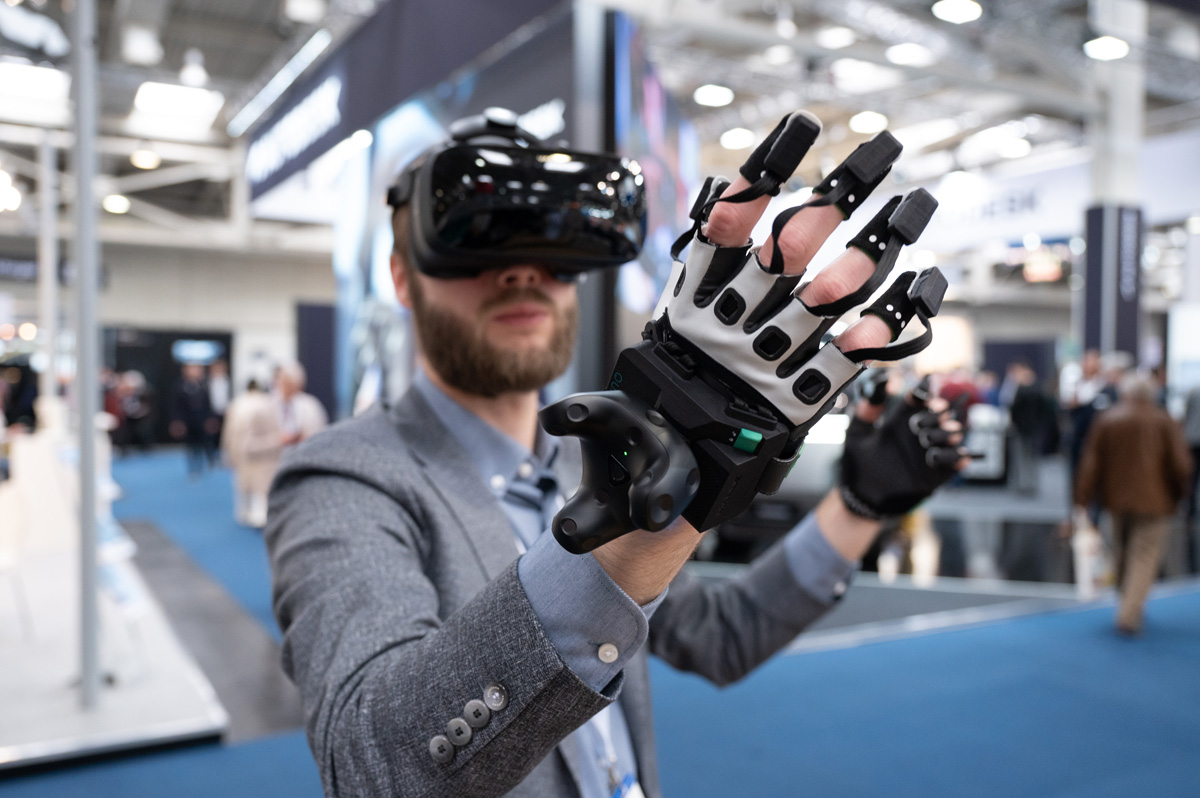 Industrial Metaverse: an interactive platform allowing companies to create virtual copies of their physical products and showcase them digitally. With this metaverse, companies can display products that are not yet available physically.

The digital model can be implemented with virtual reality headsets, smart glasses and gloves with sensors, and laser scanning technology to create digital twins.
 
Digital twins allow you to simulate real-world scenarios, identify problems and optimise your manufacturing operations. For instance, you can test new equipment in a virtual space before implementing it or design virtual prototypes for future products.

The result: less waste in production, increased energy efficiency and product quality, simplified logistics, money and time savings.

Our engineering team works on the design of digital twins as part of our custom software development services for industrial automation.
 
Private 5G networks. The 5G technology in the industry is aimed at real-time applications, e.g. for controlling mobile robots. 5G networks adapt to new requirements while maintaining high bandwidth and low latency and ensuring security.
 
Manufacturing X is a digitalisation and connectivity project launched by the leading German companies — SAP, Bosch, and Siemens. The project is based on a common platform enabling companies to share data and information to accelerate innovation, productivity and sustainability in the manufacturing industry.
 
Cybersecurity is the name of a new system based on AI & ML algorithms introduced by BlackBerry. It detects malware and blocks it before it can harm production. Cybersecurity collects threat information in real-time and generates security status reports on company systems. The tool was designed to protect critical infrastructure and IoT devices. In our article IIoT & Industrial Ethernet Security, we explain how to ensure safety with new IIoT sensors & predictive maintenance.
Hannover Messe 2023 highlighted key trends: digitalisation and automation, sustainability and the integration of AI, ML, VR, and IoT. In this overview, we have highlighted just a few notable projects. Join the discussion on our LinkedIn account to share your thoughts and experiences from the event. Or contact us to share your engineering challenges in hardware and software design for industrial automation and robotics.
Our Case Studies in Industrial Automation