SBC Beaglebone enjoys great popularity with enthusiasts and professionals. A very moderately priced product, it is perfectly suited for quick prototyping of embedded devices and can also be used as a standalone Linux server or workstation (with a DVI-out extension board). Another sign of the product's popularity is a rapidly growing list of hardware and software projects based on Beaglebone (]]>www.beagleboard.org/project]]>, over 330 projects).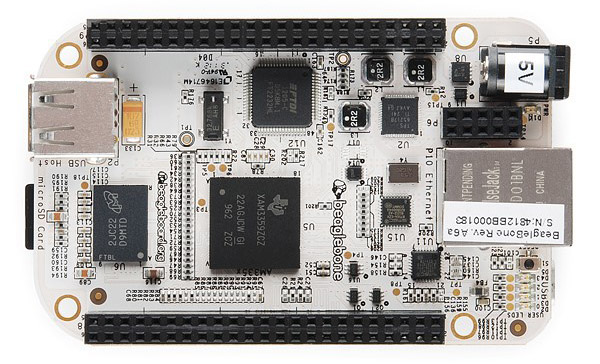 Promwad engineers have been involved in developing an extension board which features a multi-function audio interface, making it possible to turn Beaglebone into a high-quality audio player.
HiFi Audio key features:
High performance of the analog audio path, comparable to that of high-end AV receivers
Rich set of digital interfaces
Compatible with Linux at standard subsystem level (ALSA, PulseAudio, Gstreamer)
Open source code
Upgradeable through independent replacement of parts
Beaglebone-based devices and HiFi Audio boards will feature the following functions:
1 analog stereo output optionally equipped with an amplifier for stereo headphones
4 digital stereo inputs (S / PDIF, AES3, TOSLINK)
2 digital stereo inputs (S / PDIF, AES3, TOSLINK)
1 analog stereo input
Bidirectional I2S-port which implements independent input and output of AM3359 audio streams (on Beaglebone)
The possibility of transcoding digital audio streams, which helps play AC3 or DTS streams
Analog volume control (relay or solid) controlled through Beaglebone
Pass-through audio path sync. In case it is impossible to sync an external audio source from the on-board low-jitter clock generators (one is for the grid of frequencies multiple of 44.1 KHz and the other is for the 48kHz grid), an audio stream is resynced through a high-quality asynchronous sample rate converter (ASRC)
Audio stream router which helps direct the audio stream from any digital input to any digital output through a digital processor or bypassing it. Thus it is possible to implement the function of transcoding the digital signal input through AES3, S / PDIF or TOSLINK and output through any other digital port
The possibility of using a digital port as a source of synchronization which helps sync external audio stream sources
The possibility of synchronizing from an external audio stream source with on-board generators disabled
For high-resolution audio streams (24 bit / 96 kHz and higher), there is an option of switching the interpolation filter to the slow roll-off mode
HiFi Audio extension board for Beaglebone: structural diagram

ASRC SRC4392 —digital audio stream router and asynchronous sample rate converter
DAC PCM1792 — stereophonic DAC which delivers a dynamic range of up to 129 dB
Filters LME49710 — current-to-voltage converters and low-pass filter
Volume Reg PGA2320 / Relay Ladder – analog volume regulator installed optionally and based on the PGA2320 solid attenuator or a relay ladder attenuator
Headphone Amp LME49600 — optionally installed power amplifier for stereo headphones
Input Amp LME49710 — analog audio input amplifier
CPU AM3359 — processor located on BeagleBone


The option of the product's application as the central component of a home multimedia system
Want to use HiFi Audio for Beaglebone in your project? 
Contact us and we will answer your questions.