Cybersecurity: Let's Meet at It-Sa Expo in Nuremberg, Germany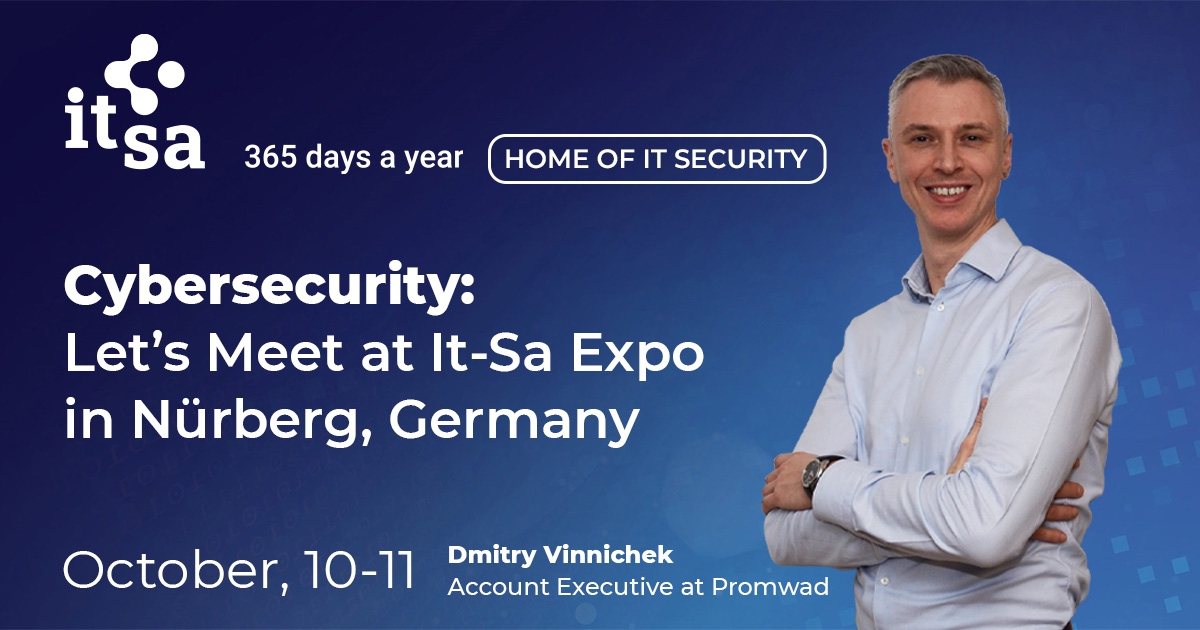 From 10 to 11 October, our colleague Dmitry Vinnichek will meet you at it-sa Expo&Congress in Nuremberg, Germany, to discuss your cybersecurity challenges and help you deal with them backed by our engineering team. Here are some typical problems we solve for our clients:
To review electronics for hardware backdoors and ensure data protection with vulnerability scanning, traffic analysis, and wireless network testing. More about our SecOps services.
To develop new hardware for advanced networking devices focused on security: media converters, switches, Wi-Fi access points, and more. Our portfolio includes the design of a network traffic analyser with the BYPASS function for Treatface.
To develop microkernel OS and provide greater security than monolithic kernel architecture.
To add a DPI function: we create deep packet inspection solutions for companies that want to control the content of data packets on their networks. Our experience includes the development of content-filtering smart routers. More about our DPI services.
To perform penetration and security testing or check your security team's efficiency through controlled and simulated hacker attacks.
Feel free to contact Dmitry Vinnichek to schedule a meeting on 10 or 11 October (Tue — Wed) at it-sa Expo. The experts at Promwad will offer you the optimal solution to your task based on our expertise working with tech companies worldwide.
Our Case Studies in Cybersecurity