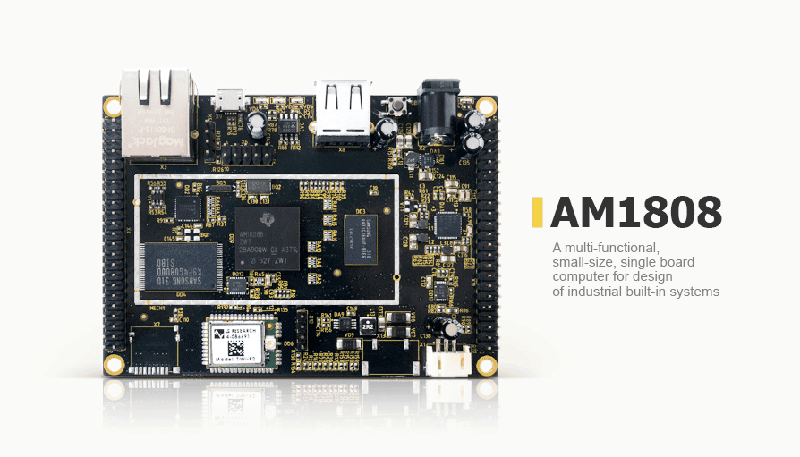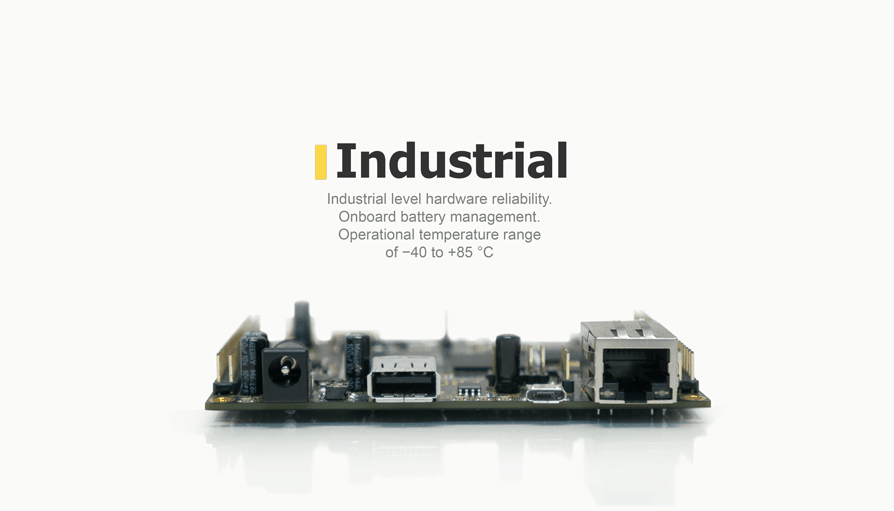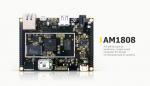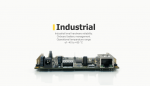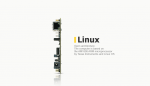 AM1808 single board computer
Challenge
To design a multi-functional and small-size single board computer with open architecture for the development of industrial built-in systems.
Solution
Our team have designer the AM1808 computer which is based on the AM1808 ARM microprocessor by Texas Instruments running at 375 MHz and Linux OS. It has 128 MB of DDR2 and up to 512 MB of NAND, as well as a slot for a microSD memory card. Board dimensions are 70x100 mm.
A key advantage of this platform is its ability to provide industrial level hardware reliability and uninterruptible execution of user applications. This is achieved with the use of onboard battery management and electronic parts with an operational temperature range of −40 to +85 ° C.
Technical specifications
Hardware
MPU
375 MHz Texas Instruments AM1808, ARM Compliant
RAM/Flash
LPDDR SDRAM 128Mb / SPI Flash 8Mb
Interfaces
Ethernet
RJ45
USB
USB2.0 Type A, miniUSB
WiFi
Wi-Fi 802.11 b/g/n
LCD
40-pin FPC; 0,5
Memory card
miniSD
Software
Operating system
Linux
General Features
Cold boot
10–20 seconds
Hot boot
1 second
Dimensions
70x100 mm
Working temperature
–40 … +85 ºС
Power (onboard battery management):
DC 3.6—6.5 V±30%
Power supply unit
3.8 – 6 V
USB
 
Storage battery
3.6 V
Result
AM1808 single board computer has the following benefits:
A wide range of external interfaces, including Ethernet, USB Host 1.1, USB OTG 2.0, connector for LCD-display and 802.11n Wi-Fi (optional) allow the user to integrate the device into the infrastructure of the industrial system
All the necessary peripherals, such as sensors and actuators, can be attached to the SBC using SPI, I2C, McBSP, UART, RS-232, and GPIO interfaces via expansion connectors
A number of distributions (Buildroot, OpenWRT, Angstrom) with the Linux 3.x kernel provide development and execution environments for software engineers, and allow for the use of the platform as a development kit for modeling and system design