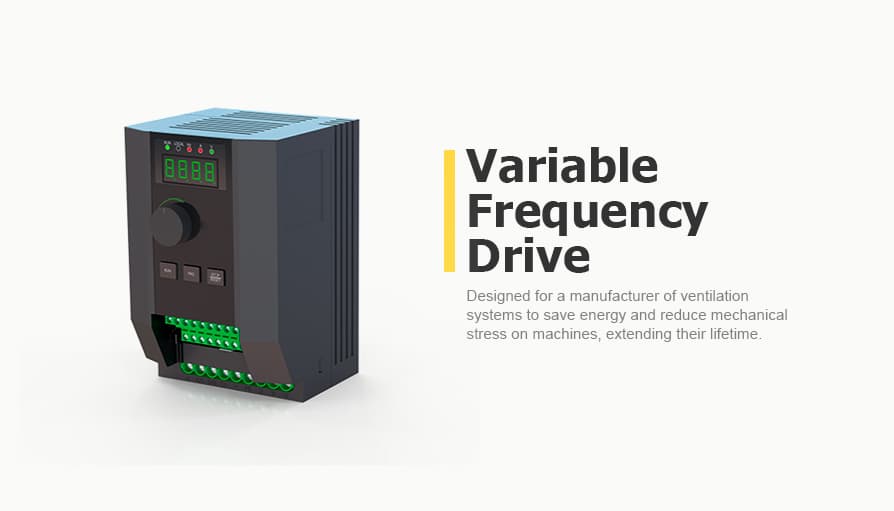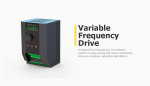 Variable Frequency Drive (VFD) for Ventilation System
Client
A large industrial company that manufactures ventilation systems.
Challenge
To design a variable frequency drive to be used in the new range of ventilation systems. The client wanted us to design hardware, develop software, and prepare everything necessary to make the first prototypes and launch mass production. 
Solution
Promwad engineering team designed hardware and developed software for variable frequency drive with the following features:
Scalar control (V/f)
Vector control

Field oriented control
Direct torque control
Sensorless field-oriented control
Direct torque control with switch table

Modbus TCP/IP (Ethernet)
Modbus RTU (RS-485)
0-10V 
4-20mA
DI/DO functional purpose
Safe torque off (STO)
Galvanic isolation for the control board
Current sensing
Over-current protection
Speed-sensing
Temperature sensing
ACIM
Business Value
The client got the variable frequency drive to save energy, improve system efficiency and the working environment, convert power in hybridization applications, reduce mechanical stress on machines, extend their lifetime, and many more.