Promwad Secures Design-Wins Utilizing Its SPI Flash Memory IP-Core Solution
In one of our press releases, we've already told you about Quad SPI emulation IP-module design based on HyperRAM. In addition, Promwad has continued to work on a QSPI emulation module to cover all the QSPI serial commands and support higher flash clock frequencies.
By request of our clients, we provide flash emulation IP development for Lattice ECP5 FPGA. We use our QSPI flash emulation IP core to implement the required set of supported commands and validate it on the Lattice ECP5 evaluation board. We perform emulation of any memory type: SRAM, DDR, HyperRAM, depending on the emulator's target frequency.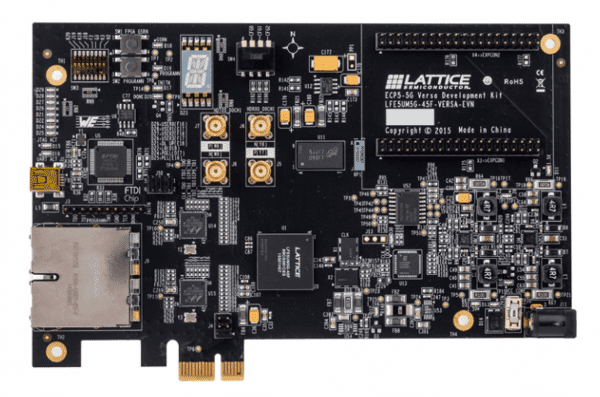 Lattice ECP5 Development Kit. Source: Lattice Semiconductor
The projects include hardware design/firmware development and emulation. Our highly experienced FPGA engineers ensure the most optimal way to verify emulator operation using the ECP5 development board, reaching on-the-fly transactions issue, the simplest host communication way, and other benefits. 
Octal-SPI Flash and PSRAM emulation IP cores are on Promwad's roadmap. Please contact us for more details.