STMicroelectronics: development of central control units for automotive
STMicroelectronics, the world leader in semiconductors announced the development of software for the central control unit for Telemaco3P. 
The modular Telemaco3P telematics platform was developed by STMicroelectronics to provide an open environment for the development of Smart Driving application prototypes. To ensure cybersecurity, STMicroelectronics has created the industry's first microprocessor with isolated safety hardware and a processor module. Besides, wireless connection and software updates will be provided.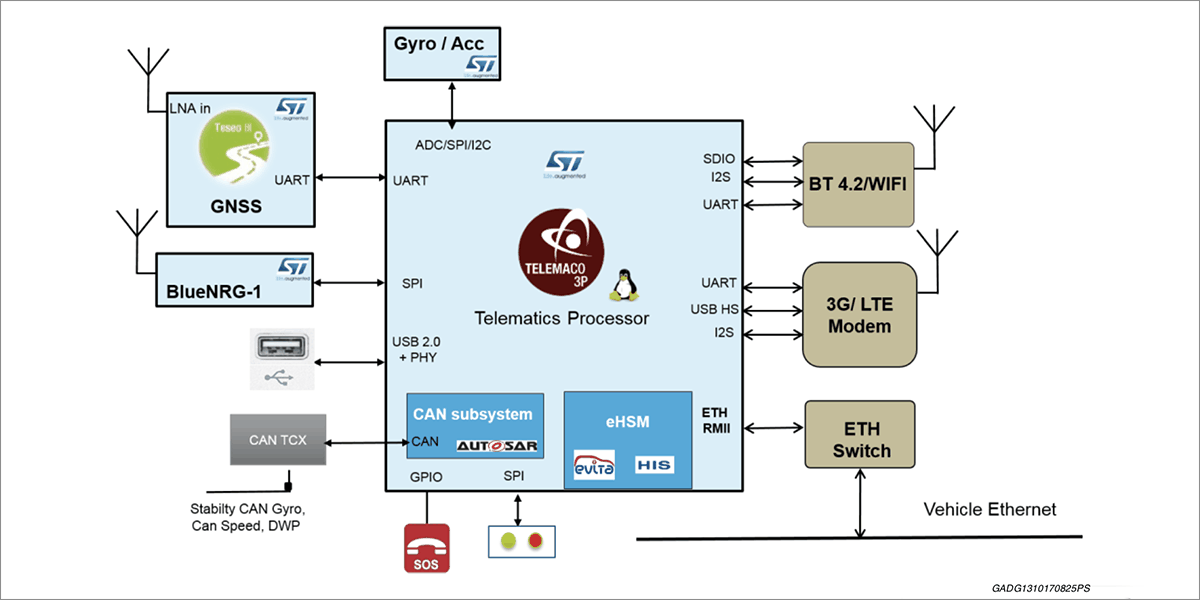 Image source: STMicroelectronics, application example
Based on Telemaco3P, it is possible to implement systems that are certified according to the ASIL-B standard. Microprocessors of the family also allow connecting to car buses and additional communication modules such as Wi-Fi, LTE, Bluetooth, and V2X.
We are glad to share not only our own experience in the development of automotive electronics for your projects but also the latest news of the sphere!
Our solutions for automotive