Fast Automotive Infotainment Prototyping Using Telechips Development Kit
Based on our experience in prototyping and cooperation with such a niche leader company as Telechips, the Promwad team provides the best solutions for customers' projects. 
For fast prototyping of an in-vehicle infotainment system for an Austrian company, we've chosen Telechips Dolphin+ solution. The SoC is based on ARM Cortex-A53 with TCC8030 Dual Core or TCC8032 Quad Core. The advantage of Dolphin+ system is a perfect architecture for automotive infotainment supported Linux and Android operating systems. Besides, the use of the Cortex R5 core in low power modes allows optimizing the device operation using only one chip.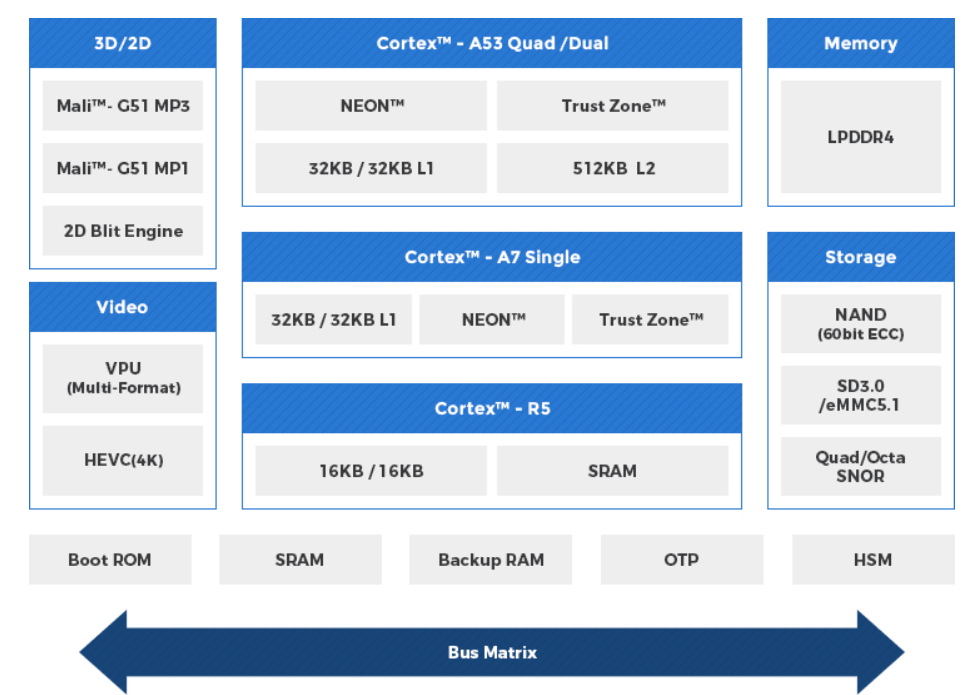 Image source: Telechips. TCC803x (Dolphin+) Evolutionary Smart Cockpit Solution
The evaluation board has several Bluetooth, Bluetooth/Wi-fi combo chips (TCM 3840), radio chips FM/DAB+(TCC3171), or AM/FM/DAB/HD from SiLabs, LPDDR4 RAM, internal and external amplifier outputs. Besides, EVB equipped with a 12.3 Full HD display, rotary knobs, and other peripheral interfaces to allow user to support any functionality he needs for the car stereo. 
Telechips provides ready to use stacks such as:
Bluetooth, 
EC/NR, 
different types of DRM stacks for working with FM, DAB/DAB+/HD radios and mobile broadcasting,
camera stacks to support early-camera, 360 degrees camera(bird view) and others,
security stacks,
CarPlay, etc.
All of these stacks could be downloaded to check the demo functionality or to use as part of the developing software.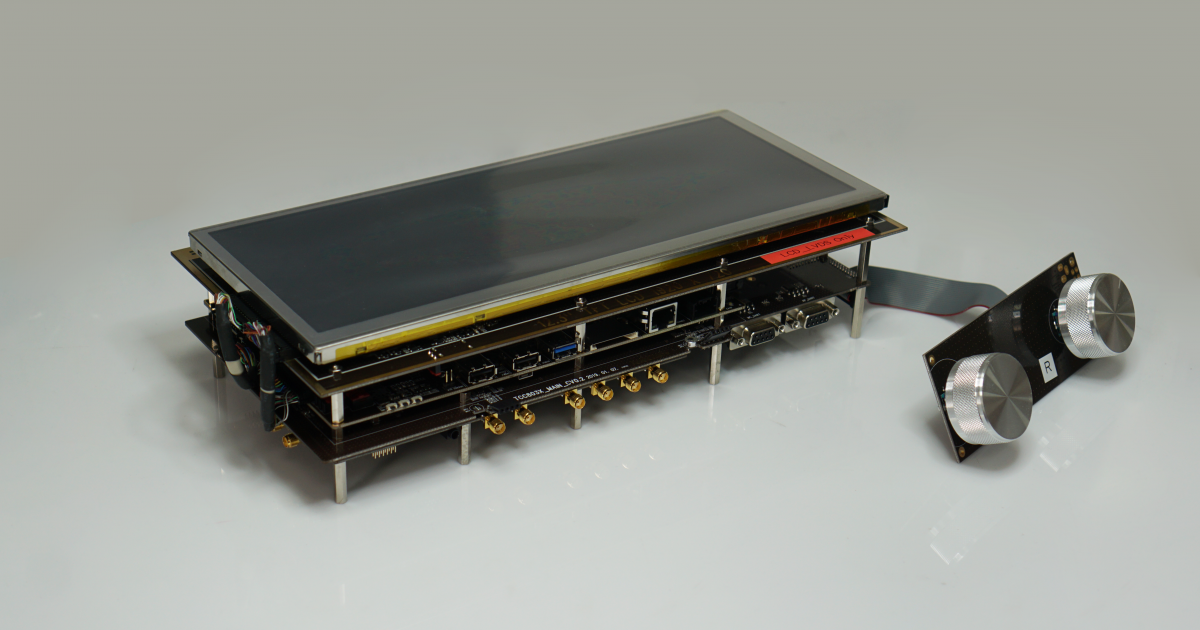 During the project implementation, Promwad team used Bluetooth (pairing with phone for calls and playing), Wi-fi, USB, radio, audio- and video player, and early camera with the loading speed of fewer than 2 seconds. 
As a result of our work with the Telechips system, we've tested hardware solutions and features of software architecture, as well as demonstrated the benefits of the Dolphin+ platform for our customer's project using mechanical prototype of the car stereo with the production display that was connected to evaluation board.
If you have any questions about fast prototyping on the Dolphin+ platform or any other for your project, please contact us by the link below. 
Related articles: We design in-vehicle infotainment systems on Telechips Dolphin+