Digitalisation of Two-Wheelers: How Connected Technology Drives Urban & Micro Mobility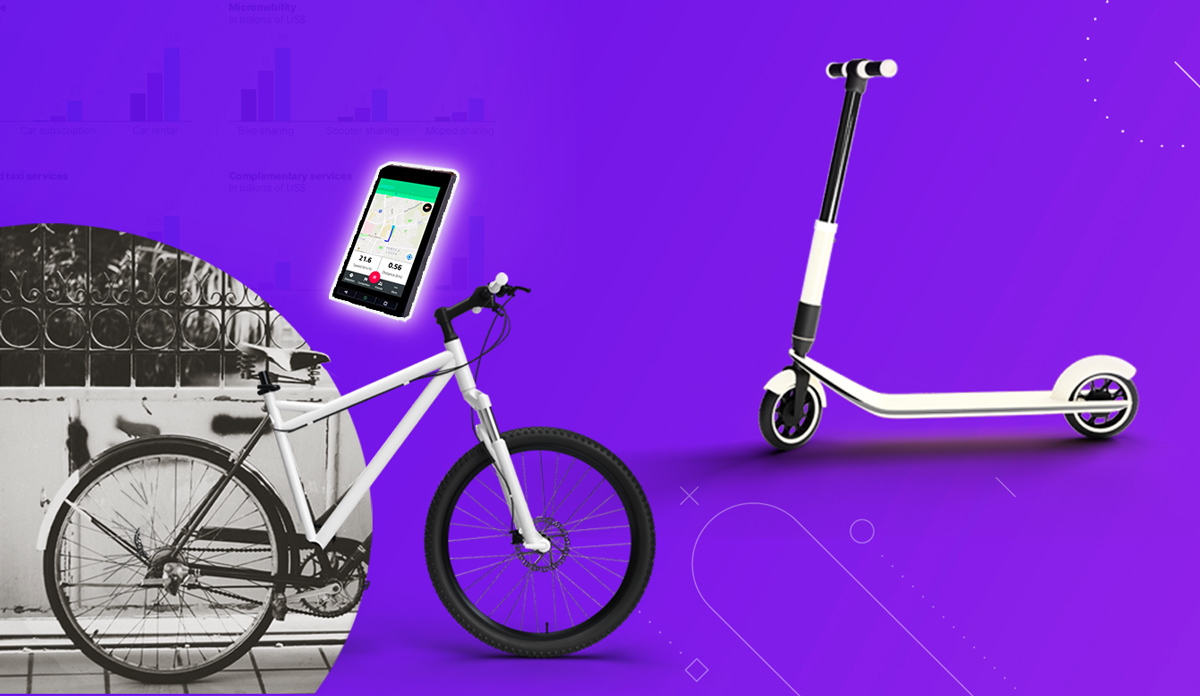 Shared and digital services are expected to grow at around twice the rate of traditional mobility over the next decade — says Oliver Wyman, one of the leading US consulting firms. The rise in popularity of e-bikes, scooters, gyro scooters, and other two-wheelers is a response to rising oil prices, environmental concerns, and the urban mobility trend. This article describes the solutions used to digitalise two-wheelers and develop urban mobility innovations. Also, we will share case studies to show how our clients gain a competitive advantage in the market by developing new embedded systems, applications, smart parking, and charging stations with the support of the Promwad Automotive Unit.
The spread of two-wheelers (2W) is one aspect of the urban mobility trend. The next eight years are predicted to be a turning point in understanding personal mobility: according to Kantar agency, 49% of all trips will be made on environmentally friendly transport, including e-bikes, electric scooters, scooters, etc., by 2030. Digitalisation and connectivity open up new opportunities for suppliers and manufacturers of two-wheelers, device manufacturers and mobility service providers.
The penetration of remote or hybrid work has made it economically unprofitable to own a private car. It is much more convenient and cost-effective to use a sharing service — bicycles, e-bikes, and scooters — or to buy electronic two-wheelers for personal use. Cities are setting up convenient parking systems for two-wheelers, and increasing digitalisation makes them environmentally friendly and easy to use.
According to an analysis by the Institute for Transportation Studies (ITS) at the University of California, Berkeley, the mobility services industry (including EV charging stations and smart parking solutions) will generate USD 660 billion in 2030. In 2020, the figure was USD 260 billion.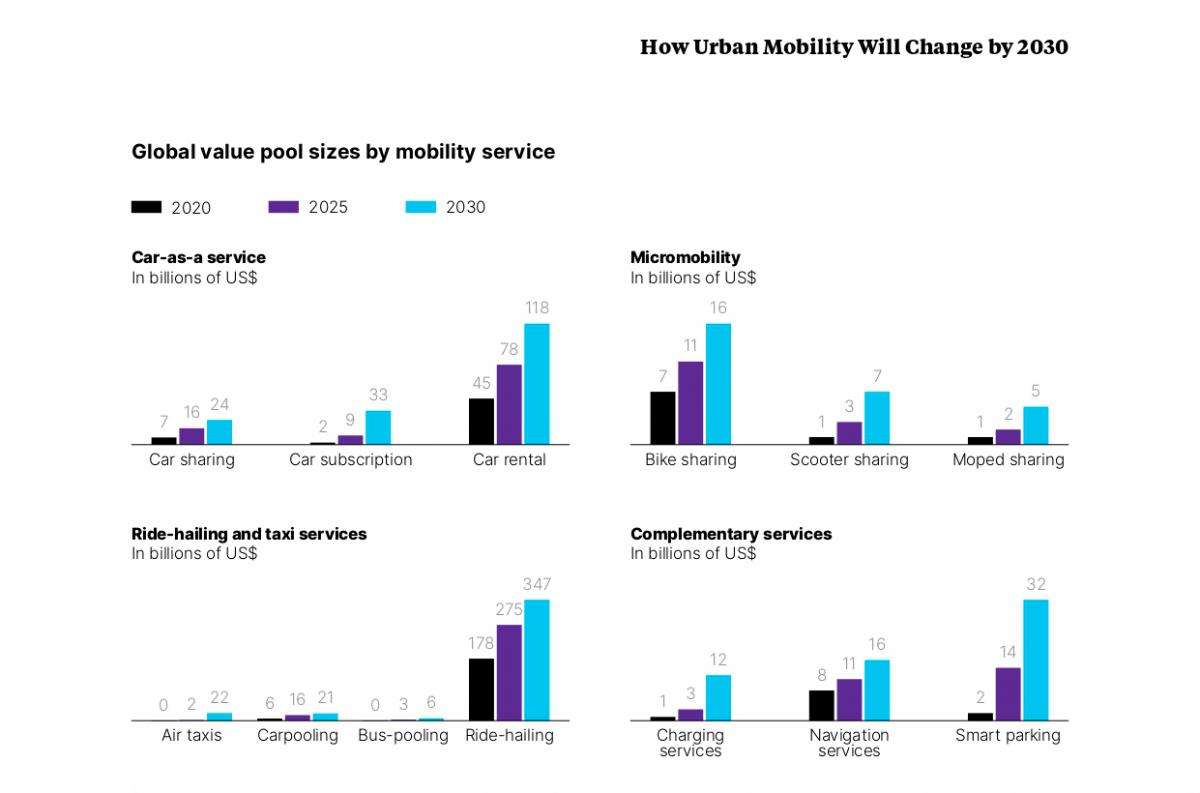 How the urban mobility market will change by 2030. Source: Oliver Wyman Forum mobility value pool analysis, 2022
2W market trends
An urban mobility trend brings new challenges and new opportunities for the 2W market players:
Solutions such as Mobility as a Service (MaaS) and Mobility on Demand (MoD) are becoming increasingly popular. In this concept, the chosen vehicle — a sharing car, public transport, electric bike, or scooter — no longer plays a role. The main thing is to get from point A to point B comfortably.





We are witnessing the emergence of a

new shared economy system

united by a single software platform within such a concept. 

It is necessary to solve the safety issues of

electronic two-wheelers

— to prevent accidents and ensure the safety of such property.

The creation of infrastructure — charging points and car parks for electric vehicles — is becoming a key issue for

developing

smart

urban mobility

.

Implementing autonomous vehicles in urban infrastructure: testing of unmanned cars is moving into densely populated cities.

The development of demand-responsive transport (DRT) services and the use of low- or zero-emission

transportation

. This service will help connect localities to important transport hubs, move away from timetabled transport, use smaller vehicles, and reduce resource consumption.

Symbiosis of IoT and transportation: linking all transportation systems into a single global network. By analysing data on city residents' routes, traffic congestion, and public transport, smart systems will be able to offer users the best and safest routes and transport options.
Solutions for the implementation of the
urban mobility
trend
Within trending urban and micro-mobility, we help our customers create and bring to market new devices and programs that make electronic two-wheelers safer and more affordable. 
The digitalisation of two-wheelers transport covers several areas: the development of electronic control units (ECUs), embedded systems, applications, and infrastructure deployments, such as charging stations and parking lots. Below, we will look at specific examples of such solutions that the Promwad team has created for its customers.
Case Study 1. Sensor development for vehicles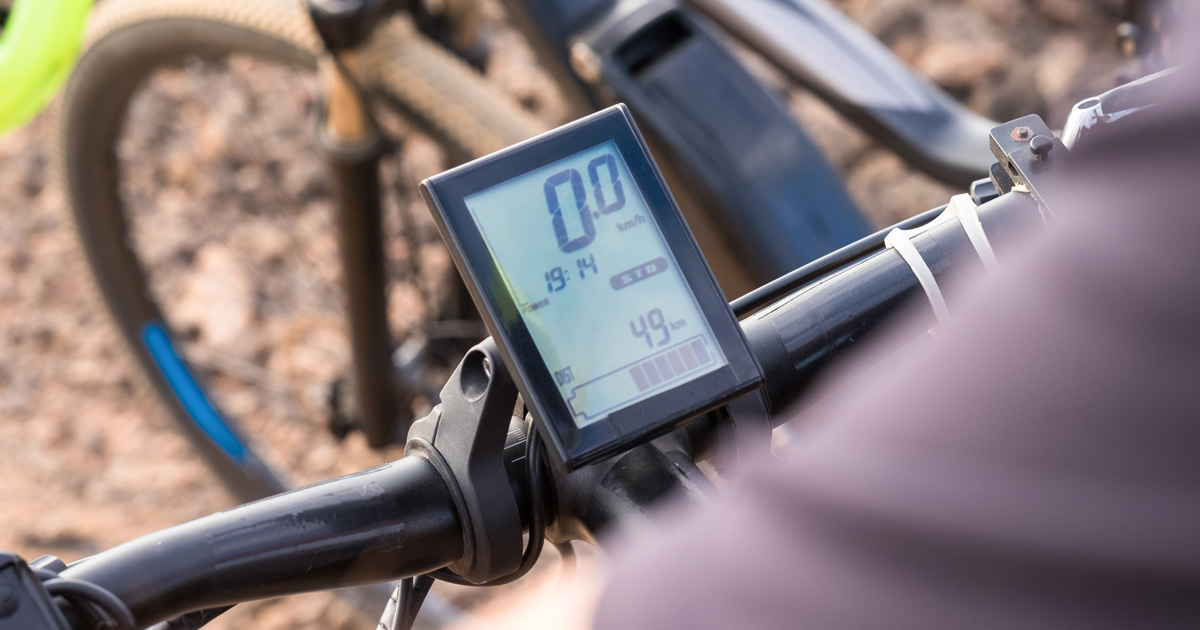 Modern sensors in electronic two-wheelers can record the heart rate and adjust the engine speed based on that data
The advancement of urban mobility transport involves the installation of sensors to collect data on vehicle conditions: charge level, brake and engine condition, and tyre pressure. This data will help to prevent accidents due to vehicle breakdowns and get maintenance work done in time, avoiding significant expenses on unscheduled repairs.
This function is essential for the commercial vehicle and on-demand ride services sectors: owners can centrally collect information about the vehicle's condition and have it serviced on time. This data provides insight into user behaviour and can therefore help to improve service.
Case Study 2. Development of ECU, software and mobile applications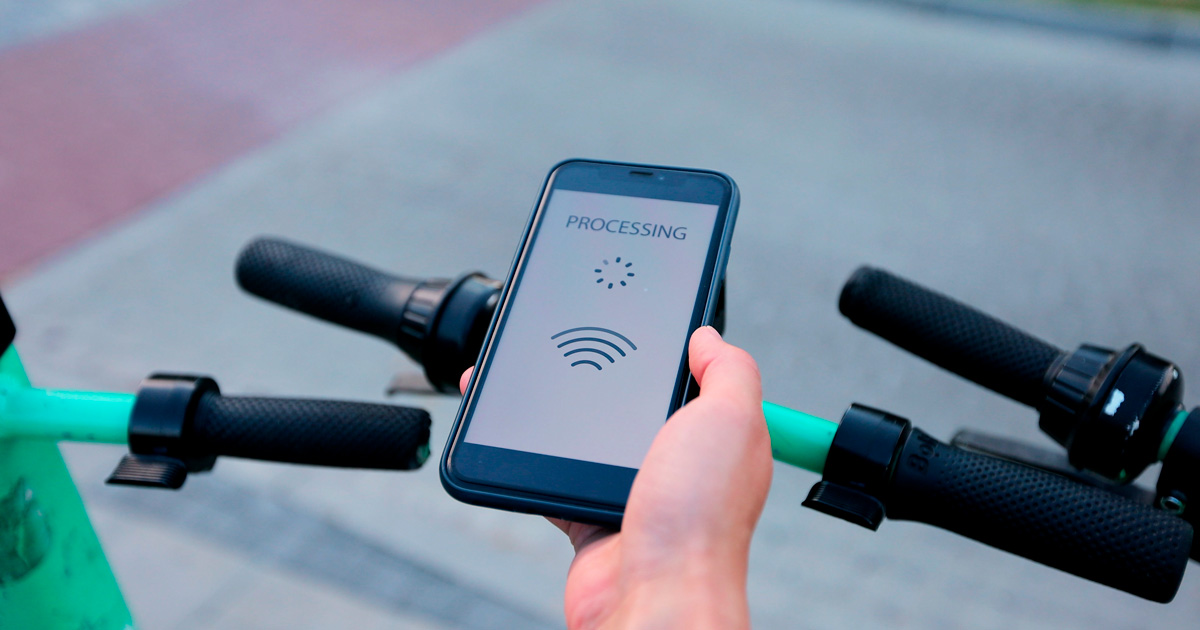 With applications integrated with the ECU, the user can create optimum routes, monitor the vehicle's technical condition, and ensure that it is safe and secure
The electronic control unit (ECU) is a key component in any electronic two-wheelers. 
Our engineers develop upgradeable and configurable ECUs that control the engine, collect sensors' data, analyse parameters, and monitor the battery charge. To achieve this, we use UDS protocols for upgrading electronic control units that work on the CAN data bus.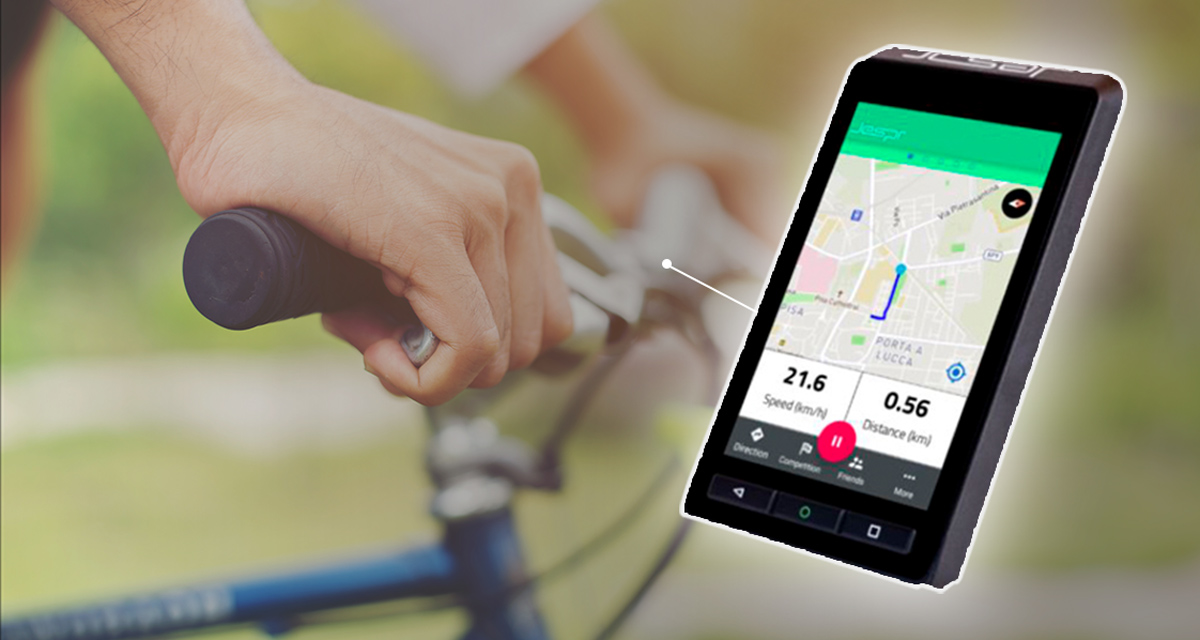 Promwad developed firmware for a bicycle computer connected to AWS cloud infrastructure
The control of the hardware is provided by the firmware. We have developed the firmware for a bicycle computer for the Swiss company Jespr, which focuses on the digitalisation of bicycles.
Mobile applications and firmware integrated into the ECU facilitate the use of personal mobility vehicles (PMV) and ensure safety. These are just some of the functions of such applications that we develop for our customers:
Route planning

: the app will offer route options according to the battery level and overall technical condition of the vehicle.

Ability to

share the location

, which is especially relevant if children or the elderly are using the personal mobility vehicles (PMV).

Anti-theft:

If a scooter or bike has a

GPS tracker

, the app can be used to track its location and notify the owner in case of any unauthorised use.

Payment acceptance and vehicle unlocking

— for owners of shared vehicles. 

Environmental awareness and user motivation

: the app can calculate CO2 emissions for the same route when travelling by car instead of

electronic two-wheelers

.
Case Study 3. Computers and embedded systems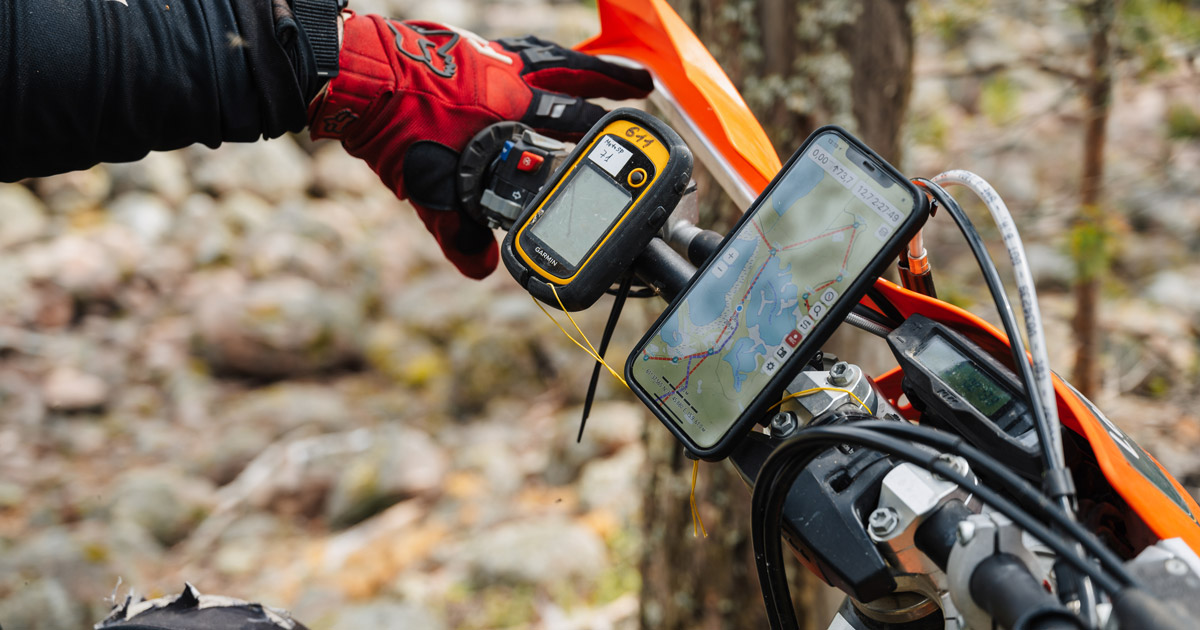 With advanced technology, two-wheelers can be equipped with systems that make driving safer: lidar, onboard computers, and cameras
We develop for our customers onboard computers and connected devices — recorders and cameras, lidars, radars, GPS trackers — including ones based on Ambarella chips. The systems have high performance and computing capabilities that ensure accurate and fast processing of the collected data.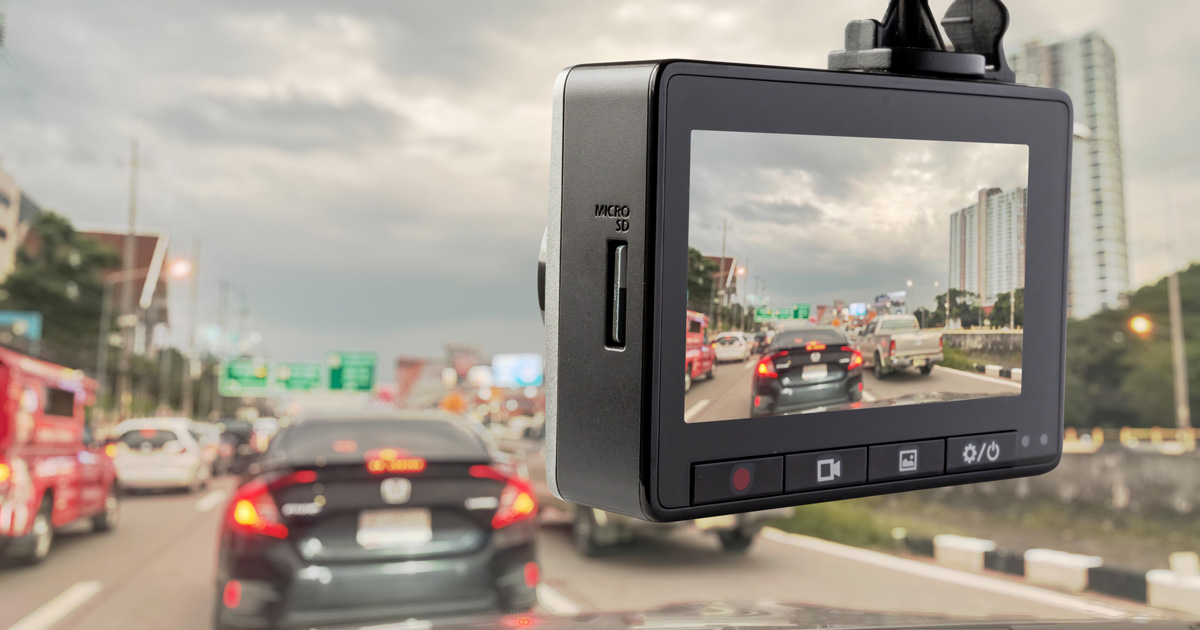 Video recorder based on Ambarella chip with advanced features
An example of this solution is the Ambarella-based video recorder we developed for a European distributor of automotive speed monitoring systems, video recorders, and audio solutions. 
In the project, we developed a video recorder with advanced features: 
GPS tracking;

server-side data storage;

security system function;

emergency alert system;

lane control function;

sign recognition.
These systems will ensure safe driving and reduce accident rates. 
Case Study 4. Smart parking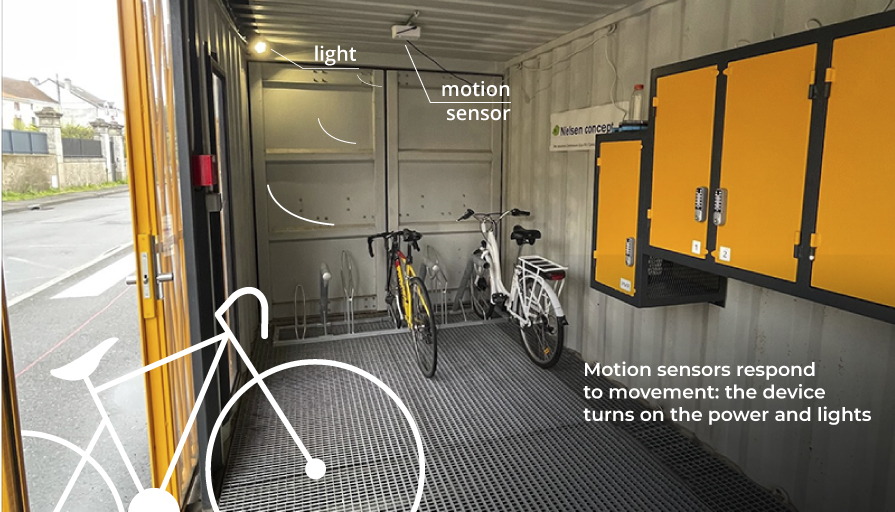 Smart bicycle parking system: camera, image processor, and GSM modem assembled in one housing
Parking an electric charging two-wheeler becomes just as difficult as parking a car. The market for smart parking services is forecasted to grow by 34% to reach USD 32 billion. This growth presents an additional challenge: how to ensure security and protection against theft. The optimal solution is smart parking lots equipped with cameras.
At SONY's request, our engineers developed an intelligent system for bicycle parking  based on the SONY Spresense solution. A computer vision system based on Mobilenet neural network detects free spaces; its sensors respond to movement and trigger power and lighting.
Case Study 5. Development of charging stations and

battery management systems for electric vehicle
Creating charging solutions and the relevant infrastructure is an integral part of two-wheelers' digitalisation. Our team focuses on battery management system design (BMS): we develop hardware and software solutions for charging infrastructure — charging systems and charging stations — on request of our customers.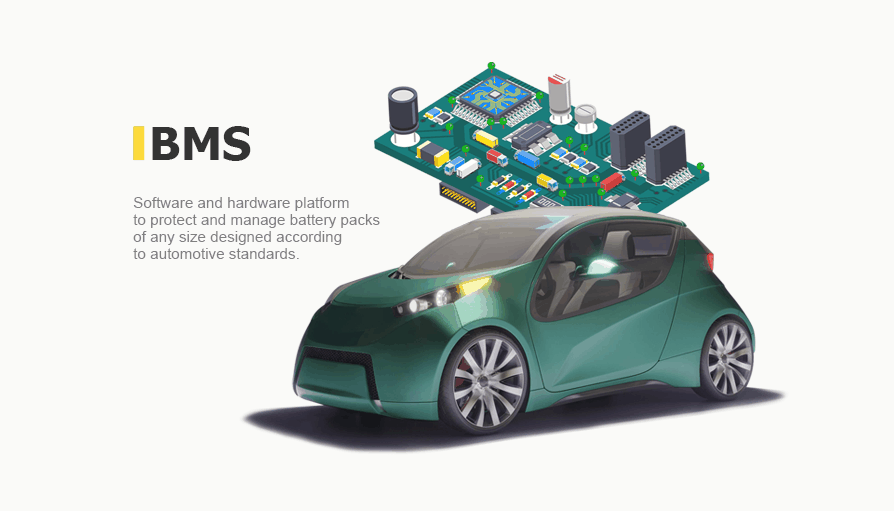 Scalable 96-cell battery management system for electric cars, developed by Promwad's automotive team
For example, for a European manufacturer, we have developed a hardware and software platform for BMS with a wide range of functions: signal acquisition and analysis, safety monitoring, battery temperature management, reprogramming, error handling, CAN communication, etc.
Another trend is emerging: sharing battery chargers. As electric vehicles become more popular, the need for charging stations will increase, not only in busy cities but also in less populated areas. Owners of out-of-town charging stations can sign up for apps and rent out their stations, generating income from them. 
The scaling up of the charging station network is supported at the national level: MEPs have proposed an initiative that by 2026 there should be at least one charging station for electric cars along major EU roads.
+++
As you can see, two-wheelers' digitalisation and new urban mobility trends are opening up new business opportunities. And our engineering team is ready to help you take your product to the next level or launch an entire ecosystem by developing new hardware and software solutions. If you want to implement your ideas in this field, contact us, and our team will help make it happen!
Our portfolio in automotive