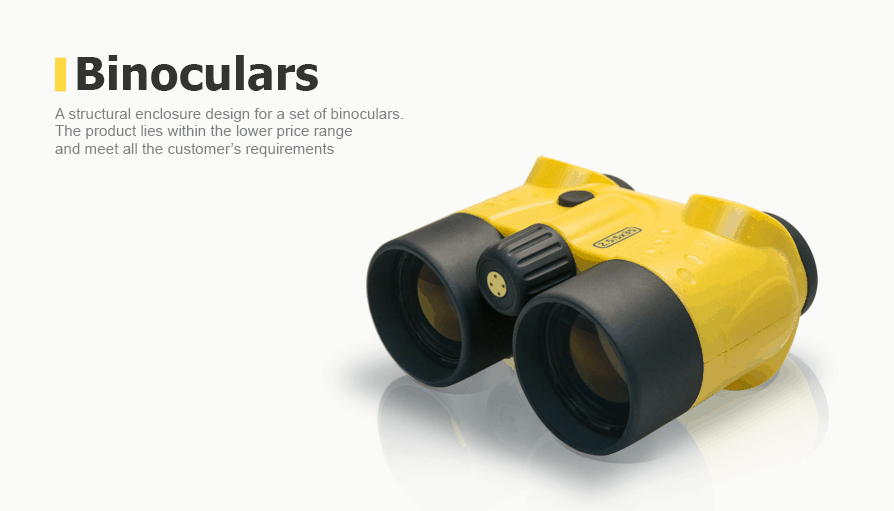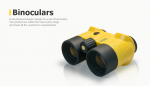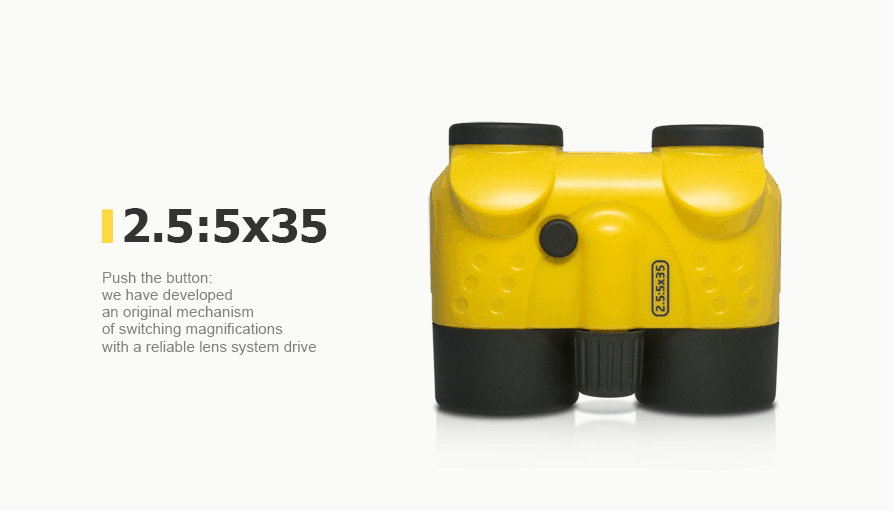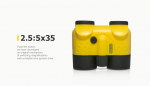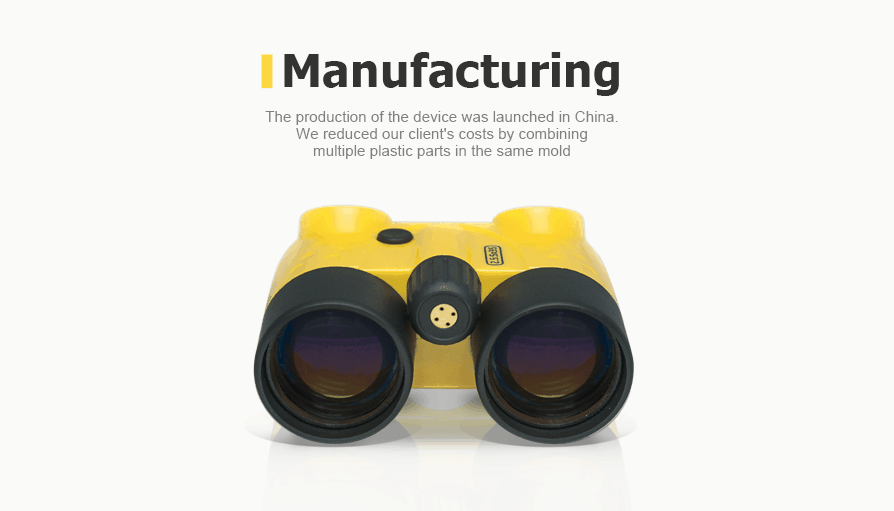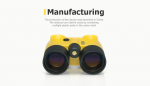 Binoculars with Discrete Magnification
We developed the design and structural layout of an enclosure for binoculars with a discrete magnification power of 2.5:5, as well as manufactured its prototypes and set up production in China. Potential users of the product: fans at sports stadiums, spectators and participants of mass events in open areas.
Our designers and industrial designers met the customer's basic requirements for the product's ergonomics and colors: the device sits comfortably in your hands, has bright coloring and features a special spot for a logo. While working on the enclosure design, we also implemented splash protection.
Key characteristics of the developed enclosure:
An original diagram of the variable magnification of the binoculars: pushbutton operation; finger pressure is transmitted to the axle which rotates the lens system and changes the magnification power
Minimum manufacturing cost (it is a low-end product): most of the binoculars components are made of plastic. Basic parts: plastic ABS; load-bearing parts: polyamide plus 10 per cent glass; the most important parts: metal
Binocular eyepieces and controls are covered with special rubber-coated soft-touch coating
Easy manufacturing and assembly: some plastic parts are cast in the same mold, and the product is assembled without fastening screws
Project outcome
Under the project, Promwad experts completed the following tasks:
— Selection of materials for the enclosure
— Structural design of all the parts
— Development of tooling for mass production (set of molds)
— Manufacturing of prototypes
— Setting up production in China