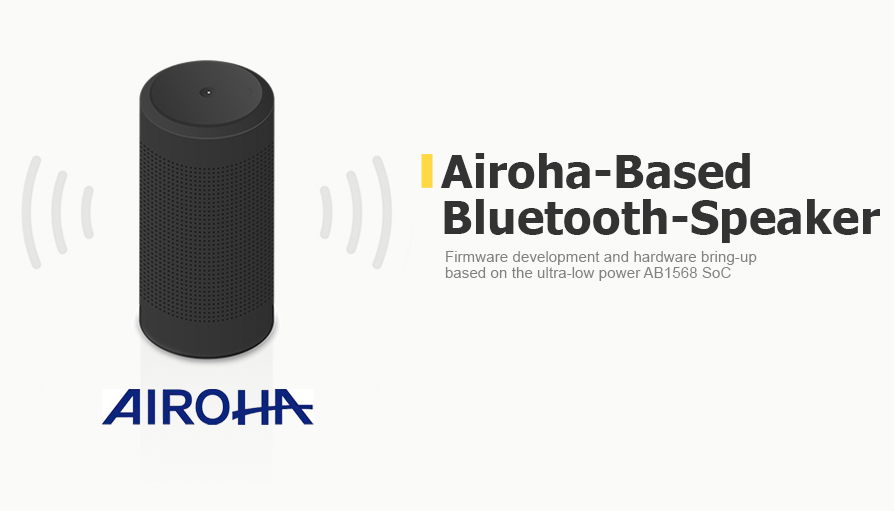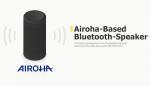 Design of Airoha-Based Bluetooth Speaker
Client 
A European provider of comprehensive end-to-end solutions for product development and advanced manufacturing. 
Challenge 
The task was to develop firmware and bring-up hardware based on the ultra-low power AB1568 SoC by Airoha for a Bluetooth speaker. 
Solution 
1. Concept Development 
The client had built-in speakers with Bluetooth receivers, allowing seamless audio streaming from a smartphone application. These speakers had the following features: 
powered by a rechargeable battery; 
no HSP/HFP functionality – the speaker is not for making calls, just for sounds;  
easy pairing with a smartphone, they remember up to five devices for pairing;  
RGB LED indication;  
one control button;  
low power consumption, auto sleep mode.  
The client aimed to migrate to the Airoha platform for higher performance and efficiency. We took the AB1568 SoC as our base hardware platform with these features: 
FOTA (firmware over-the-air); 
voice assistant support; 
reference iOS, Android smartphone, PC APP; 
programmable software development kit and tool support; 
audio/ANC/voice tuning tool.
2. Software Development 
Our engineering team adopted a custom application for a headset reference design based on the Airoha AB1568 SoC to meet the customer's requirements. 
After migrating the device to the new platform, it received the following features: 
Music-only focus. The HSP and HFP functionalities were omitted from the design, allowing the device to focus solely on music playback. 
Simplified pairing. The device was engineered to offer effortless pairing with smartphones, capable of storing and remembering up to five paired devices for convenient reconnections. 
RGB LED integration. The hardware was equipped with RGB LEDs to visually indicate the device's operational status, ensuring a user-friendly experience. 
Single-button interface was implemented, enabling users to navigate and control the device's features easily. 
Power optimisation. The device was designed to reduce power consumption to a minimum, automatically entering sleep mode after a predefined idle period. 
Airoha provides reference project designs for earbuds, headsets, and speakers. We took the latest version of Airoha's SDK as a basis and copied it to a separate repository with a similar structure to keep this version unmodified to simplify client-side support and rework. Migration to new versions will be implemented on request after the client has reviewed and tested the changes on their device. 
Business Value 
The client got an updated product with enhanced functionality by migrating its existing product to the Airoha platform. Seamless Bluetooth speaker pairing, simplified operation and optimised power consumption improve the user experience and differentiate the product from competitors.