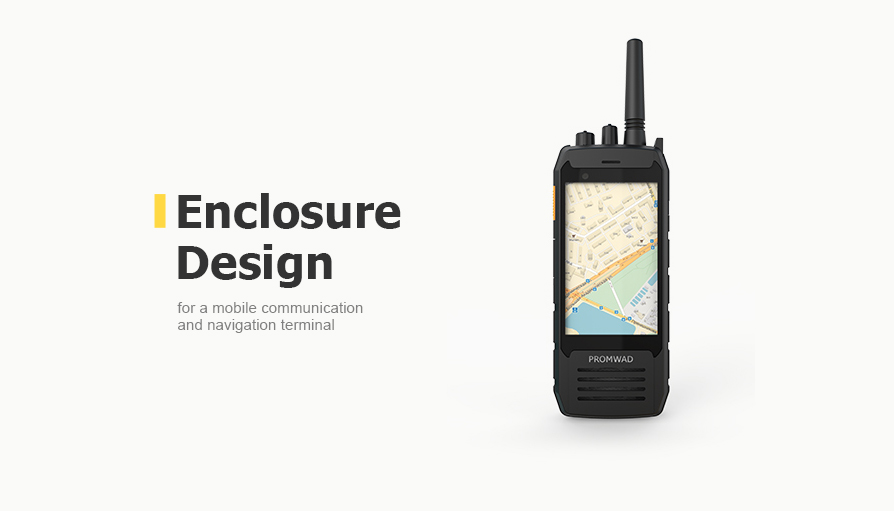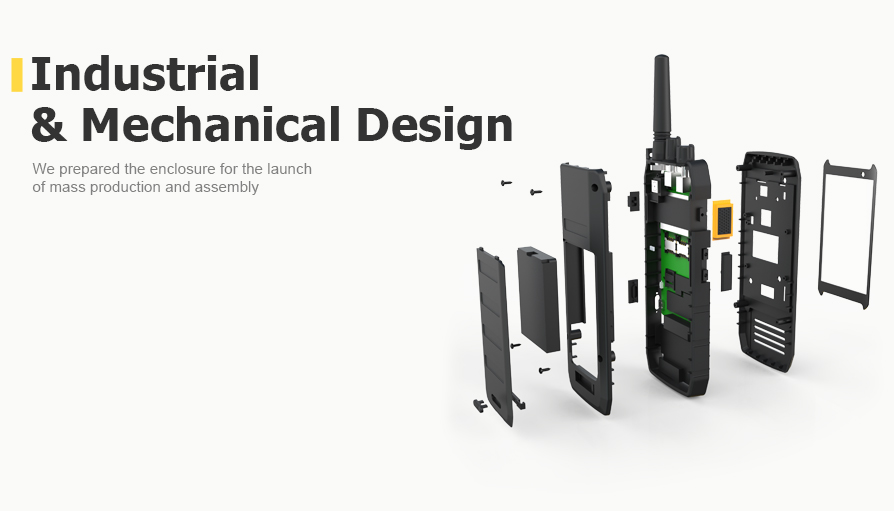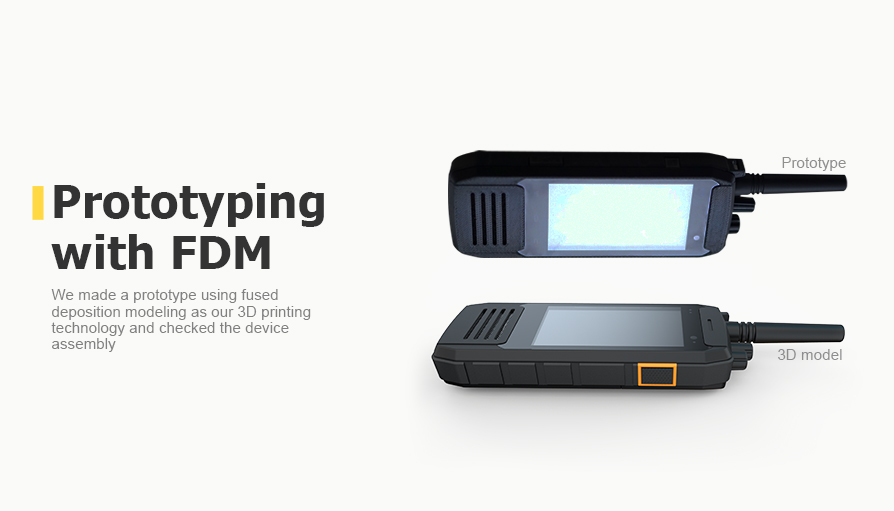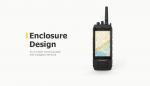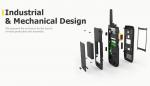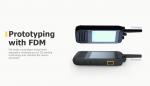 Enclosure design for a mobile communication and navigation terminal
Challenge
Development of the enclosure and mechanical design for a special purpose navigation and communication terminal with a walkie-talkie function. The enclosure has to be shock-resistant.
Key parameters of the device:
Dust and water resistant: IP65
Enclosure dimensions: ~ 182 x 80 x 33 mm
Sockets / slots for two SIM-cards
LED indication and a flashlight
Handsfree speaker 36 mm, 1W
Control buttons: Power, alarm, PTT, 3 programmable buttons
Switches: channel selection, volume
Connectors: a professional POGO-connector, USB, a speakerphone, a microphone, channel switching, PPT
Battery. The main battery, Lithium Polymer (LiPo) of higher capacity; an additional battery, LiPo of small capacity. Up to 12 hours in a high-power mode, with intervals of 5:5:90 with a replaceable battery, up to 5 minutes of operation with a built-in battery when replacing the main battery.
Ambient temperature in the operational mode: −20 °C ...+ 50 °C (subzero temperature modes with a special battery only)
Solution
In the process of the exterior of the terminal, we proposed several stylistic directions. After three iterations we came to an agreed conceptual design, which served as the base for the development of the terminal's design.
Interim design options: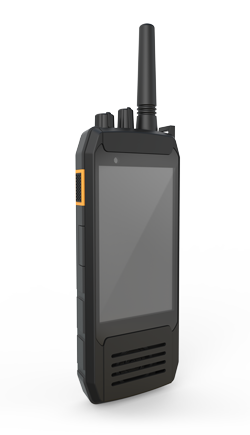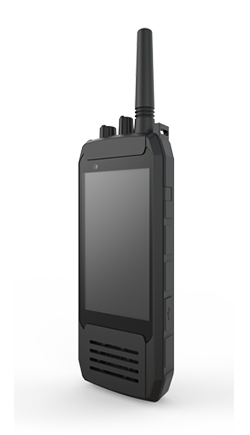 At the stage of the mechanical design, we selected the materials of the enclosure, the manufacture technology and components of the walkie-talkie controls.
At the final stage of the project, we made a prototype of the enclosure using FDM technology and checked the device assembly.
Advantages
Shock-resistant enclosure with protection against water and dust
Low production costs due to optimization of the bill of materials and selection of standard manufacturing technologies